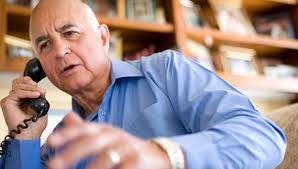 Older workers are finding out that a true work-life balance is available to those seeking it. Many recent studies have determined that the happiest workers in America are those nearing retirement age — and it's not the prospect of retirement that makes them happy.
A large component of their satisfaction is apparently their new-found freedom from overwork. As a result, more older workers are opting to stay employed, but work fewer hours, as the traditional retirement age of 65 approaches.
A University of Michigan study tells us that 20 percent of employees between the ages of 65 and 67 say they are "partially retired" — defined as "a job in which income doesn't exceed 50 percent of the maximum annual earnings a person made in his lifetime."
In 1960, just 5 percent to 10 percent of those employees were working part-time.
Interestingly, the researchers confined their study to white males, since that's who dominated the workforce in 1960. Presumably, white males would have been the only ones "allowed" to work part-time after age 65 back in "Madman" times.
"More workers are slowing down earlier, too," the study says. "Fifteen percent of those 60 to 62 years old are partially retired. … In 1960, partial retirement among this younger group was virtually non-existent."
This study comes on the heels of other research that has identified older workers as those most satisfied with being at work.
Time magazine reported in March that 80 percent of workers past the age of 55 said they enjoyed work.
The UM study reported that many of those happy part-time older workers had taken on new jobs that were less demanding as they eased toward full retirement. It was also clear from the data that many of those interviewed suspected they might never fully retire. But that didn't seem to bother them much, as work kept them active and engaged in life.
"Many older workers opt to continue working for a variety of reasons," reported researchers who produced a study earlier this month of older workers for the Associated Press-NORC Center for Public Affairs. "Some are looking to pad their retirement savings, while others are opting to pursue a second (or even a third) career. Americans may want to continue in the workforce to keep active or as a way to defer their retirement funds — such as Social Security, pensions, or even savings — until they segue from semi-retirement to full retirement.
"In addition to staying busy and earning some extra cash, workers report being happy in their jobs because of their age. For example, 60 percent of respondents claimed that colleagues would come to them for advice more often, and 42 percent reported that they have felt more respect with their companies since turning 50," the AP-NORC researchers reported.