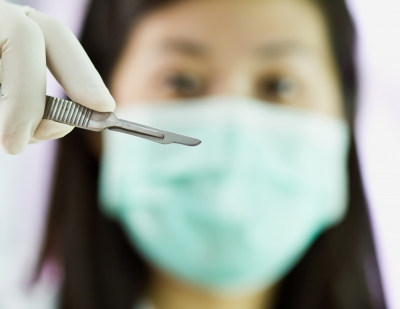 A group of politically active physicians and surgeons is issuing a warning to millions of patients nationwide: Stay away from the exchanges.
The Association of American Physicians and Surgeons blasted the Patient Protection and Affordable Care Act's new exchanges — which launched in October — saying they "destroy privacy" for consumers and simply aren't safe.
The AAPS describes itself as nonpartisan but is generally recognized as politically conservative, opposing government involvement in medicine.
"Once entered, your information becomes available to a myriad of government agencies. And there is no taking it back," the national organization, which represents physicians in all specialties, said in an issued statement to patients. "Moreover, the exchanges are susceptible to hacking by identity thieves and other criminals. Some sites posing as exchange sites may not be ACA sites at all, just fronts for criminal operations."
Industry and IT experts have warned that security issues remain a concern.
Data security is paramount, as applicants are required to submit a variety of sensitive details, including name, birth date, address and Social Security number, in the process of obtaining insurance. Some worry hackers could easily access the sensitive information of millions of Americans.
AAPS also warned patients against PPACA's navigators and assisters, saying they aren't "necessarily trustworthy" as they have "minimal training, and do not need to undergo a criminal background check. Agencies that employ them may previously have been found guilty of fraud."
Earlier this year, Republican senators also slammed the law's navigator program arguing the rule is so lenient that a convicted felon could qualify as a navigator and get access to consumers' confidential health information.
AAPS's attack didn't stop at privacy issues. They included the health plans themselves.
"People who do manage to sign up for a plan also need to be wary about the plan itself. If the exchange miscalculated your subsidy, you could receive a demand from the IRS to pay it back even though the insurer received it and you didn't."
They added, "the doctor or hospital of your choice may not be available under the plan. Networks may be very narrow."
The group also warned against higher costs.
"Even though premiums may be much higher than what you have been paying, deductibles may also be much higher. The copayment may be even higher than stated; a 20 percent copay may be an average, and the copay for a particular service could be much greater."
A survey from Robert Morris University found that a majority of consumers expect PPACA to inflate their out-of-pocket costs. By a margin of nearly 4-to-1, survey respondents anticipated out-of-pocket expenses for health insurance co-pays and deductibles to rise as a result of the law.
Despite its political affiliations, the majority of doctors and others working in health care have opposed the Patient Protection and Affordable Care Act, denouncing third-party involvement.
PPACA has been a sore subject for many doctors, as research continues to find that PPACA could widen the doctor gap. The influx of millions of newly insured Americans who gain coverage under PPACA next year, on top of the already growing physician shortage, will have profound implications for patient access to medical care, industry insiders have warned.
The Doctor Patient Medical Association, for example, has argued PPACA will have little positive impact on patients' access to medical care and will only create red tape for doctors. Similarly, 45 percent of physicians surveyed by the Physicians Practice said the re-election of President Obama "bodes poorly for the future of health care."