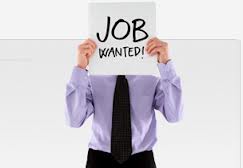 Anyone who's been out of work or underemployed at any time during the Great Recession (and after) will be more than familiar with what Beyond.com has found.
The careers website, which conducted a survey of more than 2,300 unemployed Americans from various fields, found that although almost 80 percent of respondents had applied to jobs multiple times a week in 2013, fewer than 15 percent of them were able to secure more than five interviews for the year and a "shocking" amount of respondents (33 percent) said they had none at all.
Despite this lack of actual interviews, the applications for employment were steady, with over half of those surveyed (52 percent) reporting they applied to over 20 jobs in 2013, and 87 percent saying they planned to apply more frequently in 2014.
Joe Weinlick, VP of marketing at Beyond.com, shared his thoughts on what is an all-too-familiar scenario for millions of Americans. "Finding employment in today's market requires focus, persistence and unwavering confidence; qualities that can be difficult to maintain with so much competition."
So, does that mean people have given up? Not at all, Beyond.com said.
A majority of the unemployed it surveyed (89 percent) are confident they will find a job in 2014 and 36 percent are confident they will find the right job.
On the other hand, confidence isn't equally high across all generations.
Baby Boomers proved the least confident they would find a job, with 24 percent responding they didn't believe they would find employment in 2014. The unemployed from that generation, whose retirement was delayed in large part by the recession, applied to the most jobs in 2013 – 57 percent applying to 20 or more, and 33 percent applying to over 50 positions last year alone.
Other findings from the Beyond.com survey included:
Members of the millennial generation were the least likely to be granted interviews, with 45 percent responding that they didn't have any in 2013. A reason for this may be the intense competition for the same positions, as 44 percent of millennials in the survey identified themselves as being "entry-level" employees.
Despite the overall confidence in respondents that they'll eventually get a job, 65 percent believe the process will be harder in the year ahead. Furthermore, the longer someone had been looking for a job, the more likely they are to believe it will be harder to land one.