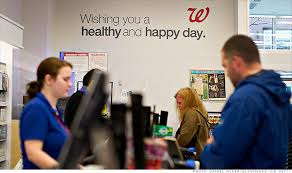 An estimated 1 million people are expected to enroll in private health exchanges this year, and, if predictions hold out, that number could grow to 40 million by 2018.
Will these private health exchanges provide the array of coverage options needed? Will they help save employers money? Just who are the major players in the private exchange business, and what differentiates one from the next?
PricewaterhouseCoopers, the Pacific Business Group on Health, the Northeast Business Group on Health and the Midwest Business Group on Health, along with the Employers Health Coalition, recently formed the Private Exchange Evaluation Collaborative to give much-needed, objective assessments of the private-exchange marketplace.
"Learn from the early adopters," advises Laurel Pickering, the president and CEO of the Northeast Business Group on Health. "There are employers already using these exchanges. See what their experience are, especially those who may be in your industry."
It's important to know going in that "different exchanges provide different value propositions and work for different organizations," as Pickering put it.
Some of those "early adopters" have included Walgreens, IBM and Time Warner.
Four major exchange players currently dominate the market. Here's the early low-down on each and how they compare.
Mercer
Global consulting giant Mercer will cover more than 200,000 lives through its Mercer Marketplace in 2014.
Stephen Kreuger, exchange solutions leader for Mercer across the U.S., said employers need "to closely examine (the competing) models."
"If they've seen one private exchange, they've seen one private exchange," he said.
In Kreuger's view, Mercer's flexibility on a key issue offers employers an advantage.
Mercer, he explained, works with self-insured employers. Many larger employers prefer to be self-insured because it saves them money.
Like other exchange operators, the Mercer Marketplace offers a range of medical, dental, life, disability and other voluntary benefits choices.
Kreuger noted the firm's exchange also employs licensed counselors for workers who have questions or prefer not to enroll online.
Kreuger noted that nine additional employers have signed for April, May and June effective dates, sites ranging from 100 to 3,000 employees.
Buck Consultants
According to company spokesman Edward Gadowski, Buck Consultants serves more than 400,000 individuals enrolled through its RightOpt program.
Available since earlier in the year, the RightOpt exchange serves several large groups in the restaurant industry including Arby's Restaurant Group, Bob Evans Farms and Domino's Pizza, as well as Buck's parent company, Xerox.
The Buck program is designed for employers with more than 3,000 employees.
Buck recently expanded its RightOpt program to cover employees from the moment they're hired to retirement, including part-time employees.
Aon Hewitt
Aon Hewitt, which caters to fully insured plans only, is believed to be the nation's largest private health-care exchange, at least for the moment.
With Walgreens, Sears Holdings and the Darden restaurant group on board, the large global consulting firm may have more than 600,000 covered lives in its exchange plans next year.
The firm started with a private exchange for its own employees in 2012 and added large outside companies this year.
The Aon Hewitt model is designed for employers with over 5,000 employees, but the company says it will work with smaller employees – as long as they're fully insured.
Towers-Watson
Tower Watson's private exchange is called OneExchange, and provides health benefits options for active, part-time and retired workers.
Bryce Williams, managing director for Towers Watson Exchange Solutions, said offerings under the OneExchange umbrella include a private Medicare exchange and a concierge service to state and federal exchanges for employees who don't qualify for their employer's health plan.
OneExchange works with fully- and self-insured employers.
Williams said Towers Watson has more than 95 national, regional and "micro-market" insurers in its exchange.
OneExchange says it serves more than 300 major employers, and features programs including wellness and care management.
Towers Watson acquired the Liazon exchange in late November, a move that broadened Towers Watson's umbrella to employers of all sizes and across all industries.