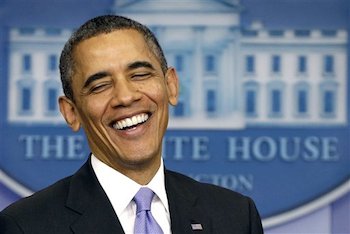 Monday was supposed to be the big day. If you wanted health insurance to start Jan. 1, it was the last day you could sign up.
Well, never mind. The Washington Post got it first, reporting that administration IT officials tweaked HealthCare.gov's software over the weekend, pushing the deadline back until Christmas Eve.
It was the second such delay, because the original deadline was set for Dec. 15.
People signing up for coverage through the federal exchange now have until 11:59 p.m. on Christmas Eve to sign up for coverage.
At first, there was no official confirmation — or response — from the administration about the latest delay, leaving some experts to speculate in the Post story that officials could be concerned about a last-minute rush of traffic to the much-maligned federal enrollment web site.
Later in the day, the administration acknowledged the delay grew out of fears of a crush of last-minute health coverage shoppers. That being said, officials warned against procrastinating further.
"You should not wait until tomorrow. If you are aiming to get coverage Jan. 1, you should try to sign up today," Julie Bataille, Health and Humans Services spokeswoman, told the Associated Press.
Apparently a record 850,000 visitors hit HealthCare.gov by late Monday, according to HHS, about five times last Monday's traffic. Bataille also told AP that the system was handling the volume with error rates of less than 1 in 200 and response times of less than one second.
In Ohio, Lt. Gov. Mary Taylor called the deadline extension "a clear sign Healthcare.gov continues to struggle."
"Consumers are already confused and insurers are overwhelmed with the administration's last-minute changes, yet there seems to be no end in sight," Taylor, a Republican who heads Ohio's insurance department, said.
The administration was careful not to characterize Tuesday as a new deadline or an extension, likening the move instead to the Election Day practice in which people who are in line when the polls close are still allowed to vote.
The president himself signed up for coverage through the government site over the weekend — a purely symbolic move since he will continue to get health care through the military as commander in chief. He chose a less-expensive "bronze" plan.