1) Work with the new federal health exchanges.
2) Work with the private exchanges.
3) Build prospecting plans for each salesperson in your business that will lead to achieving revenue targets.
4) Be vulnerable. "I find it refreshing to be introspective both as an individual and as a company. Embrace the constructive areas of development and focus on continual improvement." — Mark Sinatra, CEO of Staff One
5) 2014 is the pivotal year in the implementation of the Patient Protection and Affordable Care Act. Know everything about it.
6) Choose your words. "When you find a phrase, interrogative or even cadence that seems to resonate with prospects and clients, remember it." —Mike Loncono, senior vice president at Hub International, Mobile, Ala.
7) Hire the best people you can to your team. Don't be intimidated by those that are stronger in other disciplines.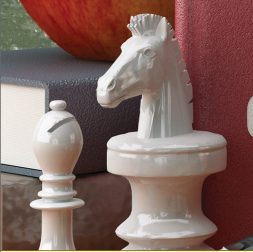 8) Focus on strategy, not just products. "Strategy means helping [employers] understand and create the best path for their business and still stay legal." —Randy Mobley, president of Resource Seven, Atlanta
9) Ask for an exit interview. Not to relitigate the sale, but to better understand shortcomings.
10) Trust your instincts. "I listen to my gut, and that pays off a great majority of the time." —Kristen Allison, president of Burnham Benefits, Orange County, Calif.
11) Treat people with respect.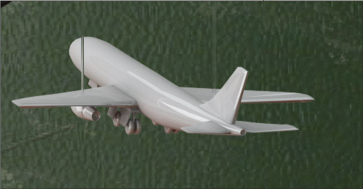 12) Take some time off. You won't always be "on" if you don't stop to recharge your batteries.
13) Stay on top of the changes in the industry.
14) Attend Benefits Selling Expo (a shameless plug, yes. But we'll see you in Colorado Springs, Colo., in April, right?)
15) Be more proactive. Don't wait for your clients to come to you with questions or needs. Reach out to your customers regularly to advise them of new products, or offer them tips about improving their business. Talk with them often about wellness and how to improve the population of their workforce. —Mark Roberts, manager of national accounts at Careington International, Dallas
16) Think outside the box.
17) Lose graciously. "Don't worry if you don't win the sale—decision makers at companies come and go, but if you alienate the whole department you won't be in good shape for the future." —Mike Loncono, senior vice president at Hub International, Mobile, Ala.
18) Voluntary products — enough said.
19) Think like a rookie. "Rookies call on groups they're not supposed to call on, mainly because they have to. They don't know how it's always been because they've never been there before. They enter an industry with new ideas and capture the market because they're not prisoners of the moment."—Benefits Selling columnist Brian Hicks
20) Follow-up. Don't just sell a product and move on to a new customer. A follow-up shows customers you care about them.
21) Take chances.
22) Own your mistakes. The client will appreciate it (and likely be more understanding).
23) Learn from your mistakes, too.
24) Read important studies about benefits from sources such as LIMRA or Eastbridge Consulting Group.
25) Consider having Monday morning meetings with associates. "Nothing gets the week off to a great start like putting heads together with your associates, reviewing issues, asking for advice on big opportunities and bringing everyone up to date on activity plans." —Benefits Selling columnist Marty Traynor
26) Speak with carriers and your peers about PPACA.
27) Know your worth.
28) Be your own biggest fan and biggest critic.
29) Study and read as much as you can.
30) Jump in the deep end. "When something is missing or needs to change in your business, find a way to get it in place. Rather than tiptoeing into the water and trying to get there incrementally, just jump right in." —Kevin Trokey, Partner & Coach, Q4intelligence, St. Louis
31) Write a letter to your client just to tell them you're thinking about them and are available for help and advice.
32) Deal with it. Change is inevitable. It's how we deal with change that's important.
33) Know your own right answer. "If a prospect voices an objection (or a concern) regarding a sale, your right answer might be to show him how to resolve it. But another right answer is to ask 'What would you need to see in order for this concern to be resolved to your satisfaction?' And yet another right answer might be 'Is this a show stopper?' Sometimes what sounds like an objection is actually just a conversation. —S. Anthony Iannarino, managing director of B2B Sales Coach & Consultancy, Columbus, Ohio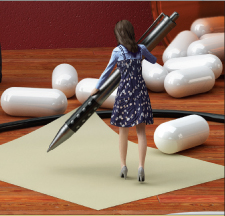 34) Send thank you cards (not an email, but an actual card. In the mail. Yes, they still exist.)
35) Partner with a carrier (or two, or three or four).
36) Keep your word. If you say you're going to do something, do it.
37) Check your dates. "Do you have customers with non-calendar year plans? Their deadline to comply with the 'pay or play' rules may or may not be Jan. 1, 2014. Complex transition rules exist for non-calendar year plans — make sure your clients know which dates apply to them." —Joshua Sutin, Cox Smith, San Antonio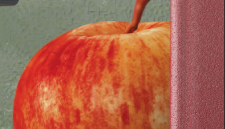 38) Know how to implement a wellness program. Numerous studies find employers want help with it.
39) Go mobile.
40) Write down productive habits you'd like to adopt. Then start acting as if these were already deeply ingrained habits right now.
41) Connect with the Hispanic market.
42) Know what an employer wants from you as a broker. Zywave's 2013 Broker Services Survey found a disconnect between what employers expect from their brokers and what brokers are delivering. They addressed the top challenges faced by employers that brokers should help with. They are: Managing health care costs; keeping in compliance and up to date on changing legislation, including health care reform; benefits administration and employee benefits education; keeping up to date on regulatory changes; controlling workers' compensation costs; and managing exposures.
43) Have a good email signature with all your contact information—including links to your social media pages.
44) Call your clients before they call you.
45) Get more training.
46) Be personal during meetings and enrollment. Tell stories that will connect with clients.
47) Make cold calls.
48) Make the right alliances. Partner with carriers, colleagues, clients and consumers — everyone who will help you survive the next year.
49) Keep a positive attitude. No one wants to buy insurance from Debby Downer. An agent's positive attitude is the No. 1 factor in productivity.
50) Embrace change. Don't get left behind.
51) Love what you do. "There has to be at least one significant aspect of your career/business for which you're wildly passionate. Building a successful business is hard to do under ideal circumstances. To try and do so without passion makes it almost impossible. And, when you really believe in something, be selective about those to whom you allow access. After all, life is way too short to accept clients you don't enjoy. However, when you find your professional passion and only allow yourself to work with people you like, it will never feel like work." —Kevin Trokey, Partner & Coach, Q4intelligence, St. Louis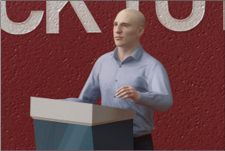 52) Teach a seminar. It's a great way to connect with clients — and potential ones, as well.
53) Share news and updates about health insurance, regulations and other big events with clients — as soon as you find out about it.
54) Put the "phone" back in smartphone — and actually make a call.
55) Choose your attitude. It's good for sales — and good for you, too.
56) Work with customers on trading in their obsolete benefit products for new ones.
57) Be honorable, ethical and trustworthy. "Those men and women who hold true to character traits that lead to personal integrity can rest easy at night when the day's business is done. It's much better to be able to sleep peacefully than to worry about what you told someone that may come back to bite you. And, telling the truth is always best." —Mark Roberts, manager of national accounts at Careington International, Dallas
58) Have an appealing, easy-to-navigate, well-designed website.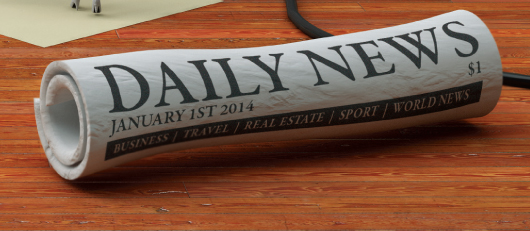 59) Read the newspaper. Read trade magazines.
60) See the future. "Don't live every moment in the now. Some sales require a lot of planning and foresight, and you may need to project yourself forward to understand how to close the sale and what the repercussions are if you win or lose the case." —Mark Roberts, manager of national accounts at Careington International, Dallas
61) Mentor someone who shows promise in your organization, and teach them your skills.
62) Remember that most consumers and clients find health insurance extremely complex and confusing. Help them through it. Explain basic terminology.
63) Give credit where it's due. If you get assistance from co-workers, associates, or anyone else who helps you close the sale, mention them by name and honor them.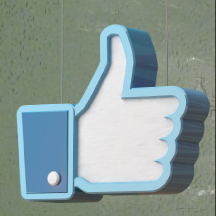 64) Use LinkedIn. Here, brokers can connect with other brokers and agents, clients, carriers or broker groups. "LinkedIn is one of the best for brokers, as far as social media goes. It's just one of the best educational opportunities out there right now because there are so many brokers all across the nation putting out really good content. [Other] brokers can repost it and forward it to their clients—it's pretty exciting what they can do. It can make them look good to their employers." —Rick Krout, sales executive at Warner Pacific in Denver
65) Help your employees understand the value of an HSA by comparing it to a 401(k), but for health care.
66) Inform and guide employers on the increasing movement from HMO and PPO plans to consumer-driven options.
67) "Be client driven, not commission driven. Don't worry about percentage points, and maximizing profits. Take care of the client, keep commissions minimal and you will get more clients, and ultimately profitmore." —Ovation Health & Life Services, Inc
68) Ask for referrals. What can it hurt?
69) Send an email newsletter to your clients. "I feel like we're getting information out there, people appreciate it, and I know it keeps us top of mind. It reminds them who we are and that we're interested in them." —Mary Heidbrier, founder, MLJ Insurance Specialists, Boulder, Colo.
70) Get online. "Brokers have to be on the Web, period. With the new PPACA rules coming down, with the exchanges and things like that, it's all going to be Internet. So these brokers that have maybe shied away from getting their emails and websites, now they're going to have to get on the Web." — Rick Krout, sales executive at Warner Pacific, Denver
71) Consider webinars to conduct monthly meetings with clients and to help them enroll online.
72) Make videos of webinars you conduct. It's a great way to put a face to a name.
73) Practice what you preach regarding wellness. It's easy to tell the wellness story to the customer if you live it every day.
74) Learn about the Family and Medical Leave Act. Employers are increasingly relying on brokers to understand the law.
75) Stay in front of your customer. Don't lose sight of how you got to where you are. From an executive level, stay in tune with the needs of the client by remaining engaged. —Kristen Allison, president of Burnham Benefits, Orange County, Calif.
76) Give a client some breathing room. Give him or her time to digest the products or ideas and make a decision.
77) Set proper expectations with your customer—then over-deliver. —Kyle Moss, partner, McQueary Henry Bowles Troy
78) If you get a LinkedIn endorsement, use that opportunity to build your relationship with the endorser.Take a moment to send him or her a personal message. This adds value to an otherwise offhanded click of the mouse and creates an opportunity for dialogue.
79) Be a giver. "By that, at my firm we set out to provide valuable information and expertise to our prospective customers in the form of free educational webinars and seminars, and ongoing topical newsletters and blog posts to display our strategies, capabilities and how we think about business advisory and insurance consulting issues affecting our customers." —Kevin Davis, advisor, Lacher & Associates, Philadelphia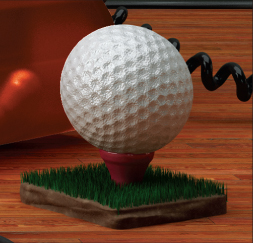 80) Invite clients to do something fun. Invite them to dinner, or to play golf. Don't let it be a sales pitch, get to know them personally.
81) Stop selling, start consulting.
82) Rise above the short-timers. —Tina Butler Phillips, regional director and CE Instructor for Allstate Benefits
83) Get a handle on critical illness insurance. Experts say it's one voluntary product that will continue to grow.
84) "Never take a no from someone who can't say yes." — Stuart Lubline, broker at The Benefit Source Inc.. Cleveland
85) Take the time to get to know each client personally. Treat them individually, not just like everyone else.
86) Use special care when it comes to senior clients.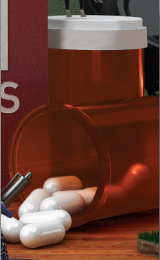 87) Try Medicare Advantage sales.
88) Think about the needs of the consumer. "Think how the core needs of employees and their families are answered first, and keep in mind that people may not understand their needs as well as we do." —Benefits Selling columnist Marty Traynor
89) Be educated about health savings accounts.
90) Educate clients and employers about the new rules about flexible savings accounts announced late in 2013.
91) Stick to your brand. If it ain't broke, don't fix it. There are fundamental reasons that people buy your brand. They know it and like it. Kellogg's has sold its Corn Flakes cereal since 1906, and the recipe hasn't changed. If you think about corn flakes, you think Kellogg's. When you think you can make more money by changing what works, you risk not only losing your identity, but also your customers and your money.—Roberts
92) Make an effort to meet face-to-face with clients.
93) Send holiday cards or Christmas cards to clients.
94) Actually attend an enrollment.
95) Offer clients an annual Medicare review. —Rich White, writer and sales training consultant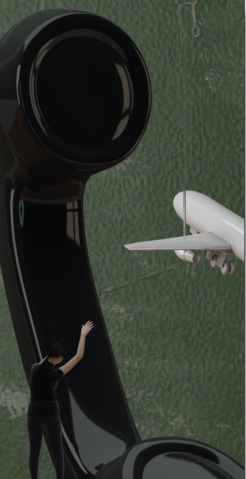 96) Always answer and return your phone calls. —Joe Perez, independent broker in Miami
97) Always carry business cards with you — and actually hand them out.
98) Write an article or a blog about industry news. It's beneficial for clients, and gets your name out there.
99) Show up on time — or better yet, show up early.
100) Smile. And make eye contact.
101) Change to improve. "Always be willing to change to improve. Don't continue to do things 'because that is just how we do it.' Be better." —Kyle Moss, partner, McQueary Henry Bowles Troy