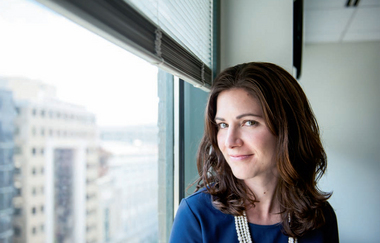 Don't blame the website problems.
That's the main message from Enroll America, which said a lack of awareness of tax credits and limited visits to the exchange — not website problems — are the main barriers to health care enrollment under the Patient Protection and Affordable Care Act.
In its new survey, Enroll America — a nonprofit formed in 2011 to get the word out about PPACA — found that awareness over the subsidies and the law in general is still hindering the law's success.
The good news, according to the PerryUndem survey, is that interest in buying health insurance is "very high" and that more than eight in 10 uninsured Americans say they would sign up for an affordable health insurance plan if one is available.
The main problems? A whopping seven in 10 uninsured adults haven't yet visited their exchange. And 72 percent of the uninsured are still unaware that tax subsidies are available.
The health care research firm's survey suggests Enroll America's education efforts — its primary focus — are falling short.
In response to the new data, Enroll America said Thursday it has hired 58 new organizers — a 30 percent increase in field capacity — in its 11 target states as part of a "staffing surge" aimed at reaching even more consumers with financial assistance information over the final three months of open enrollment. They also said will put a bigger emphasis on financial help that's available.
"We're thrilled that after a rocky start, more than 6 million Americans have now enrolled in marketplace or Medicaid coverage since October 1 — but we know our work is far from over," Anne Filipic, President of Enroll America, said in a statement. "When consumers learn that financial assistance is available to help them find insurance that fits their needs and budget, they're eager to enroll. That's why we've increased our field staffing by 30 percent to help spread the word in communities across the country."
Read: Meet the woman tasked with selling PPACA
Specifically, the survey of 900 uninsured Americans found that about half of the 30 percent of the uninsureds who have visited the exchange experienced website glitches. However, 92 percent of those said they either went back to try again or plan to in the future, implying that "the website problems in October and November do not seem to have had a significant impact on the uninsured," the organization said.
The organization blamed the media's continuing coverage of the exchanges' website problems as a barrier to awareness of the subsidies.
"Because attention has focused on the website and not on the tax credits that are available to low and middle income families, most consumers remain unaware of the financial help that may be available to them," Enroll America said in a statement.
The majority of the uninsured remain in the dark about deadlines and the new available health plans.
More than half (59 percent) said they lack knowledge about new plans, and 81 percent don't know when they need to sign up for insurance in order to avoid getting a fine.
African-American and Latino consumers — as well as those who lack a college degree or are lower-income — are less likely to be aware of their new options.
Seven out of 10 uninsured Americans surveyed said that they haven't previously purchased insurance because they couldn't afford it, and about the same number said they are unaware they might be eligible for financial assistance.
But Enroll America seemed optimistic with the survey's findings that six in 10 uninsured Americans already plan to purchase insurance soon, and more than eight in 10 say they would sign up for a quality health plan if it was affordable.