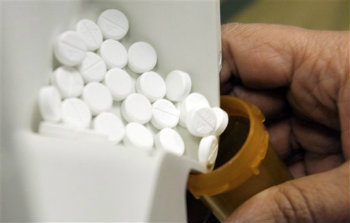 More research solidifies an ongoing trend: consumers are more active in their health care than ever.
Out is decision making driven solely by doctors. What's in is proactive consumers making decisions with their doctor.
Results from the Altarum Institute Survey of Consumer Health Care Opinions find that nine out of 10 people want to have a say in important decisions regarding their health care. One-third would like to make a shared decision with their doctor, 43 percent want to make the final decision with some professional input, and 16 percent prefer to be completely in charge of their medical decisions.
But there's one caveat: Consumers aren't being as proactive when it comes to health care costs.
Though the study finds most consumers said they'd be comfortable approaching their doctor about the cost of health services — four in five said so — in reality, fewer than half of consumers have actually asked about the price of care.
"It's a positive sign that people are open to asking their doctors about costs and involving themselves in their health care decisions," said Wendy Lynch, director of CCCHC and the study's author. "But overall, the study shows that people still have their head in the sand when it comes to what they think they can control. They have more power than they realize just by asking questions; now they just need to use it."
Overall, Lynch said, "consumers still believe that problems in health care are the fault of insurance companies or government and underestimate what they can do themselves."
The size of a person's health insurance deductible tends to plays a role in whether he asks questions about the cost of care, Lynch said. Generally, those with higher deductibles are much more likely to ask about the price of health care services before visiting a health care provider.
Also on the health care cost front, researchers indicated that retirement-oriented health care planning is also lacking. Only 5 percent of people are certain they'll have the recommended amount of savings needed to cover health care expenses after they retire, while more than 80 percent are either unsure or unlikely to have enough money set aside for health care in retirement.