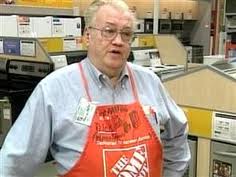 Employers better start getting used to accommodating all those baby boomers who are planning on working past the "normal" retirement age, whatever that is these days.
According to Gallup, many of them intend to stay on the job at least until age 66 and perhaps as long as age 73. But whether they'll approach their work with passion or simply persistence remains an important and unanswered question.
Either way, Gallup said that even those with the wherewithal to retire in their early 60s don't want to. They either like work, are addicted to it, or are so worried about living under a bridge that they keep putting on the harness every morning despite their reported wealth.
Gallup reports that boomers who say yes to "I have enough money to do everything I want to do" expect to retire at age 66. Boomers who strongly disagree with this statement predict they will retire significantly later, at age 73.
Gallup says (or the stats say) that employers need to understand this trend and integrate it into their business strategies. With the EEOC demonstrably ramping up discrimination enforcement, these older workers enjoy strong federal protection. And other trends spotted by Gallup indicate that, because the boomers may not be working out of loyalty to their employer, they may not hesitate to trigger a discrimination investigation.
The work-until-you-drop attitude of boomers was kind of built in to the generation, Gallup says. But then came the recession, which stiffened their resolve to stay on the job.
"Even before the 2008-2009 recession, financial advisers were warning that some baby boomers were carrying too much debt, saving too little, and relying too heavily on Social Security to retire comfortably," Gallup reports. "And then came the economic collapse – a perfect storm of layoffs, pension and stock losses, and plummeting home values – which was particularly ill-timed for boomers who might otherwise have been in financial shape to retire on schedule with the start of their Social Security."
Many postponed retirement during that time. Now, the question is: Are they engaged at work, or just showing up? It's crucial to know the level of their engagement, since they intend to stay on the job, but may not have much passion for the work.
Says Gallup: "About one in three (31 percent) employed boomers are engaged at work, compared with 38 percent of traditionalists (those born before 1946), 30 percent of Generation X workers, and 28 percent of millennials. However, baby boomers who expect to retire after age 65 are slightly more engaged (34 percent) in their jobs than boomers overall."
Thus their engagement level isn't bad by comparison to other generations of workers, except the oldest ones, who will be aging out in large numbers soon. And, they do have knowledge and skills that should serve the organization well, and would arguably put them in the position of mentoring younger workers. Managing them effectively will be the key to extracting the value of the boomers, Gallup says.
"As they continue to age and work, it is important that their organizations build workplaces with outstanding managers who leverage the experiences of older workers by positioning them to do what they do best – listening to their insights and opinions, and continuing to develop their talents into strengths. By investing in baby boomers' engagement, employers will reap the benefits that an engaged workforce brings to their bottom line. A targeted effort to engage baby boomers could have important ramifications for healthcare costs and productivity for individual workplaces and the overall U.S. economy."