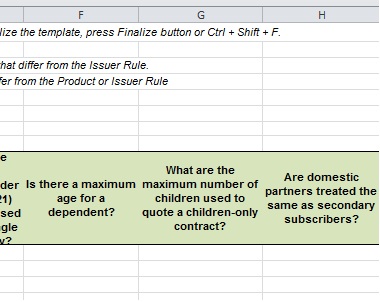 The Centers for Medicare & Medicaid Services is getting ready to pull health insurance data from tens of thousands of carriers, employers and benefit plan administrators.
CMS expects 475 health insurers to fill out the forms to get qualified health plans certified, and 500 dental carriers to get their QHPs certified.
CMS also is preparing to collect forms from many more coverage providers to run the new Patient Protection and Affordable Care Act risk management programs.
The agency expects data from 2,400 issuers of non-exchange individual and small-group plans for reinsurance and risk-adjustment program purposes, and data from 23,800 large-group issuers, self-insured group plans and benefit plan administrators for reinsurance program purposes.
CMS is running the programs through a paperwork review process, one purpose of which is to determine if there is a realistic idea about how much of a burden an information collection process will impose.
CMS is estimating that plan certification will take an average of 147 hours and cost $11,319, and that certification will take an average of 40 hours and cost $3,080.
The agency thinks the risk program reporting for carriers in the individual and small group markets will take just three hours and cost about $231, and that risk management reporting for large group insurers, self-insured plans and plan administrators will take five hours and cost about $385.
Carriers would provide that data to CMS with the annual PPACA medical loss ratio reports, due July 31.
The 2015 plan certification form includes attachment spreadsheets issuers are supposed to use to list their in-network providers and their business rules.
Under business rules, for example, a carrier is supposed to give the maximum number of dependents under age 21 used to quote rates for a two-person family; any maximum age for a dependent; and an explanation of how the carrier treats same-sex partners.
See also: