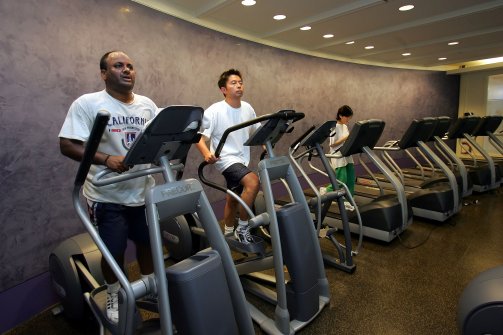 If your employees believe your company has a strong culture of supporting their personal health, you've got a competitive advantage over companies that are not perceived as such by their workforce.
That's the big-picture conclusion of a study produced by Aon Hewitt, the National Business Group on Health and The Futures Co. after surveying 2,700 employees and their dependents with company health plan coverage.
"Employees who perceive their organizations as having a strong culture of health are happier, less stressed and more likely to take control of their well-being than employees in other organizations," the researchers reported.
Among other results, the study reported the breakdown of responses of employees who work at organizations with strong cultures of health and compared them to responses from those who believe their employer does not take such a world view.
Those who said they labor within an work environment that honors health "were more likely to say they have control over their health than those who work at companies where it is less of a priority" by a margin of 12 percent (75 percent vs. 63 percent), the study said. These healthy culture were less likely to report that stress has a negative impact on their work (25 percent vs. 49 percent), while two-thirds of healthy culture employees "are extremely or very happy with their lives compared to just 32 percent of those in weak health cultures."
Asked a series of questions, here's how employees in strong cultures of health and employees at organizations with weak cultures of health responded. (The healthy culture percentage is on the left.)
I had an annual physical in the past year
72 percent vs. 64 percent
I exercised at least three days a week
62 percent vs. 49 percent, respectively,
I participated in wellness programs
77 percent vs. 46 percent
I am generally happy
66 percent vs. 32 percent
Stress has a negative impact on my work
25 percent vs. 49 percent
I feel I have control over my health
75 percent vs. 63 percent
"Our survey shows that organizations that foster a strong culture of health, through leading by example and encouraging healthy activities, will cultivate a workforce that demonstrates better health behaviors and is more actively engaged," said Joann Hall Swenson, health engagement leader at Aon Hewitt.