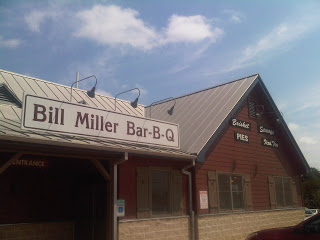 Employers hoping to avoid penalties under the Patient Protection and Affordable Care Act are increasingly turning to what some call a "no minimum value plan."
These are group health plans – also often called "skinny" plans – that provide basic medical care, but may not satisfy the 60 percent minimum value threshold under the health care reform law. And despite that, they're perfectly legal, at least for now.
Providing employees with "minimum essential coverage," as mandated by the PPACA, leaves most workers with the impression that their company health plan will include the "10 essential benefits" outlined under the law.
That's fairly comprehensive coverage. However, PPACA regulations require carriers to offer those 10 benefits only in plans meant for the individual and small-group marketplace. Companies with 50 or more full-time employers are not required to provide workers with this more-generous list of protections. Though still referred to as "minimum essential coverage," large employers need offer workers only preventive services or other non-catastrophic coverage to comply with the law.
Such policies generally cost far less than paying the penalties under the law or providing more comprehensive benefits. These plans cost employers between $40 and $100 per month per employee.
"When the government created the phrase 'minimum essential coverage,' I don't think anyone involved really understood how misleading that might appear to an employee expecting an adequate health plan," said George Reardon, an attorney who specializes in staffing industry issues at Littler Mendelson, one of the country's largest legal firms representing management in employment, benefits, and labor law issues. "It certainly sounds warm and fuzzy."
The warm and fuzzy doesn't last long because PPACA rules merely require large employers to provide workers with a "minimum value" health care plan that is "affordable."
Related:
PPACA aside, most large employers plan to keep coverage
Fewer consumers may need subsidies
Fringe Benefit takes aim at part-timers
For those needing a quick primer, minimum value means the plan covers at least 60 percent of the cost of all worker benefits covered by a moderately comprehensive plan. Employees would be responsible for the other 40 percent, which could include co-pays, co-insurance, or deductibles. (Various MV calculators dot the web and are available free to help employers calculate minimum value.)
And "affordable" means the plan cannot exceed 9.5 percent of an employee's household income.
Companies that offer all full-time employees a plan that is deemed unaffordable or falls short of MV will pay a penalty of $3,000 a year — but only for those full-time employees who reject the company-offered health plan, obtain coverage from a government exchange and qualify for a premium subsidy from the government.
Employers that decide not to offer "minimum essential coverage" to their full-time employees, sending them instead to the PPACA exchanges to find coverage, are subject to a $2,000 annual penalty for every employee.
While a typical "skinny plan" may offer preventive services such a wellness element, a few doctor visits per year, and generic drugs, for example, it doesn't provide arguably the most important element of any medical coverage: payments for surgery and hospitalization. Under a "skinny plan," if your Pinto gets rear-ended and you land in the hospital and need an operation or two, financially, you are on your own.
Regardless, these plans are permitted under PPACA regulations. Some benefits experts suggest they might have been a deliberate attempt to provide relief to industries that have rarely been able to afford health care for their workers — those with high-turnover, low-wage and low-skilled employees – but many share the view of Susan Sonkin, a compliance specialist at EBS Capstone, a United Benefits Advisors company based in Boston. "It was an oversight," she said.
"In Massachusetts, which has had a state-mandated health insurance system since 2006, a 'skinny plan' is not considered valid coverage," Sonkin said. "Any individual here who has one is subject to a fine for not carrying adequate medical insurance."
Robert Kocher, a former White House advisor who helped create the PPACA, has been quoted registering dismay that employers would exploit the loophole to avoid offering workers more comprehensive insurance.
And Christopher F. Koller, former health insurance commissioner of Rhode Island, has characterized "no minimum value plans" as nothing more than an evasion of the health care law.
Many in the industry are waiting for the government to put an end to these plans.
"HHS could disqualify skinny plans with formal guidance addressing the level of coverage required for large group employer plans," said Susan Sanders, a benefits specialist with St. Louis-based J.W. Terrill. "To date, however, no formal guidance has been provided. The Treasury Department has informally commented that it appears a properly designed skinny plan would meet PPACA requirements."
As a consequence, several strategies have begun to emerge among benefits consultants exploring ways to help companies comply with the law but avoid PPACA's fines.
Josie Martinez, an attorney and benefits compliance specialist with EBS Capstone, summarizes the three most likely scenarios.
Option 1: Simply offer a "skinny plan" and hope that most employees accept it. This approach avoids the $2,000 across-the-board penalty. The employer only has to pay $3,000 for each employee who finds coverage on the open market, and only for those workers who qualify for the federal subsidy. This option is not feasible for large employers that come under the "pay or play" rule, which simply means that if a company doesn't offer workers coverage that meets compliance standards, it's going to pay.
Option 2: Offer a "skinny plan" and a second more comprehensive "minimum value" plan that just meets the 9.5 percent affordability threshold. Since few low-income workers will be able to afford the more expensive plan, they'll be forced into the "skinny" plan. Because the employer offered an affordable MV plan along with the "skinny plan," it can evade fines altogether.
Option 3: Offer a comprehensive plan in which the employee pays all or most of the premiums. Well-compensated employees get an inclusive health care plan; low-wage workers are forced onto the exchanges, but the company avoids the "no-offer" penalty entirely and pays only to the $3,000 fine per employee who receives a subsidy on the open market.
"In Massachusetts, we don't recommend them," Sonkin said of the skinny plans, "but we've noticed a lot of interest among our colleagues in other states."
"Benefits consultants deserve a lot of credit for showing their clients viable options," said Littler Mendelson's Reardon, "but it's incumbent on the employer to adequately educate workers on the limitations of 'skinny' plans. A catastrophic health expense would be a cruel way for employees to learn about the limits of their coverage."
At Bill Miller Bar-B-Q, which instituted a "skinny plan" last July, each of the company's 4,200 employees receives a one-sheet explanation of what is and isn't covered. Each employee of the San Antonio-based chain has to sign the sheet, confirming that they received and read it.
"Of course, most people don't really understand insurance," said Barbara Newman, the company's controller, "so we also provide a corporate phone number that employees can call if they have questions. Last year when we started the plan, we got a lot of questions. This year, the questions have tapered off quite a bit."