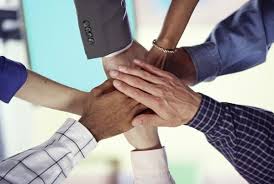 Despite efforts over the years to take diversity and inclusion in the workplace seriously, evidence continues to surface that suggests neither are organizational priorities.
The Society for Human Resource Management recently reported that, when asked if diversity was a goal included in their vision statement, just over a quarter of respondents answered "yes." Now comes a study in which the research firm Bersin by Deloitte performed in-depth interviews with 50 D&I professionals and followed that up with a survey that gleaned feedback from 245 large companies.
The study identified a gap you could drive a Mack truck through.
"Although a majority of organizations (71 percent) aspire, within three years, to have an 'inclusive' culture, only 11 percent report that they currently have one," the researchers said. "The disconnect between desired and current state is not surprising, given that diversity and inclusion initiatives tend to suffer from a lack of focus, funding and follow-through."
Taking a closer look at those three areas, here's what Bersin by Deloitte reported:
Focus. Despite diversity and inclusion emerging in response to EEOC guidelines in the 1960s, the majority (51 percent) of organizations only progressed beyond a "compliance" focus for diversity and inclusion within the last five years.

Funding. Fifty-four percent of respondents lack a diversity and inclusion function, or have one solely staffed with volunteers. Further, of those organizations that have a function with full-time employees, 75 percent employ three people or fewer in that function.

Follow-through. Though most (68 percent) organizations track at least one metric related to diversity and inclusion, only 10 percent of respondents indicated that they adjust their organizational strategy based on metrics or feedback. Further, only 23 percent of respondents indicated that they hold their CEOs accountable for achieving diversity and inclusion goals.

"Unfortunately, what leaders talk about, publically project and desire is not consistent with the level of investment in D&I. To close the gap between the rhetoric and the reality of D&I, organizations have an opportunity to map D&I efforts to broader talent and business goals and objectives," said Stacia Sherman Garr, the VP of Talent Management Research at Bersin.
Additional findings included:
Companies are making only small monetary investments on a per-employee basis. On average, organizations spend just $50.69 per employee to support D&I efforts. By contrast, this is about 5 percent of the $1,169 organizations said they will spend per employee on learning in 2014.

Recruiting processes are not designed to attract diverse employees. Seventy percent of respondents reported their organization promotes itself as being diverse and inclusive, but only 10 percent "strongly agree" that the recruitment process is designed to attract diverse employees. Most organizations reported that they rely primarily on internal employee referrals as their main recruitment source, likely attracting the same workforce demographic mix as their current employee base.

Most organizations have D&I champions and involve senior leaders, but fail to fund D&I initiatives adequately. A large majority of organizations (78 percent) indicate that D&I initiatives require a champion such as an executive spokesperson or advocate. Further, nearly two-thirds (64 percent) of respondents indicated that once a new D&I initiative is deployed, senior leaders are actively involved. Yet two-thirds (66 percent) of respondents could not agree with the statement that D&I solutions have a budget adequate for desired impact.

Communications of D&I metrics within the organization is poorly done. Although the majority of organizations are tracking metrics, most are not using them effectively. Almost two-thirds (62 percent) of respondents report D&I efforts are not clearly mapped to strategic business outcomes. Only 10 percent of respondents "strongly agree" their organization changes/adjusts/refreshes D&I strategies and solutions based on evaluation data or feedback. While about a third (31 percent) of leaders talk about the business value of inclusion to a great extent, only 12 percent talk about the organization's effectiveness in reaching D&I goals. Moreover, only two percent of all respondents reported that they "strongly agree" that metrics are transparent and shared among all employees.
"Organizations that fail to attract, advance, and retain diverse talent risk losing out on a talent pool that could be a big part of the solution to their workforce segment shortages. Similarly, without top diverse talent, these organizations also risk being unable to effectively serve a growing segment of their consumers," the researchers concluded.