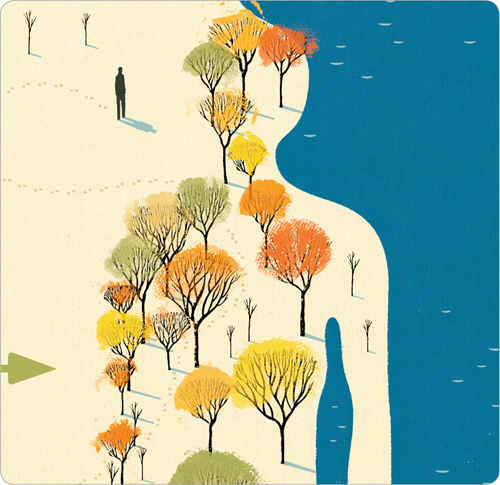 May is Disability Insurance Awareness Month, a time for brokers to reinforce the need for disability benefits with their clients. In your counsel to clients this month, consider helping them plan for a scenario they may not be familiar with or prepared for — helping an employee through a cancer diagnosis.
According to the Council for Disability Awareness, cancer was the second leading cause of new disability claims in 2012 and is the fourth leading cause of ongoing claims. Few things are as life-altering as its diagnosis, and one of your clients' employees could be facing this reality this year.
Ensuring your clients have a handle on their disability benefits and available carrier resources can provide a solid foundation to help them support and guide an employee through a cancer-related disability leave. No employer should expect an employee undergoing cancer treatment to continue to work, but the fact of the matter is many may want to. Some see it as a way to maintain a bit of normalcy in their lives.
When having a conversation with your clients, use the following eight tips to guide your conversation and help them ensure they're ready for this very real, plausible scenario.
Set up support—and use it. If the time comes for your clients to help an employee through a cancer diagnosis, it will be much easier to provide the proper support with the right tools in place. Employer-sponsored disability benefits and an employee assistance program are the foundation of any solid plan. Some disability carriers even offer access to vocational or nurse consultants who are well-versed in coordinating between human resources, the employee and his or her medical team.

Helping your clients understand the ins and outs of their disability offerings—and reminding them about resources they may not remember they even have—will help make sure they're doing all they can to help contribute to an employee's recovery.

Emphasize the "human" in human resources. While fulfilling all the administrative duties necessary in this situation, it might be easy for an employer to forget they are helping someone who has just received some of the most difficult news they'll ever hear. Something as simple as a phone call or sending a note letting the employee know he or she has your full support can provide some much needed peace of mind. Remind employers that these simple gestures go a long way—as many will be hesitant to reach out as they may fear they'll be in the wrong for doing so.

Educate in the name of empathy. Some employers may not understand the demands of a cancer diagnosis. Knowing more about a specific diagnosis and subsequent treatment help an employer provide the best support. Provide clients with information from reputable sites such as Cancer.gov and Cancer.org, which are good places to gain some basic knowledge.

Dial in the doctor. Employers that can give the treating physician a job description provide assistance with developing an appropriate recovery plan. This plan also should include recommendations for workload if the employee wants, or is able, to return to work on a modified schedule.

Employer/doctor collaboration on the recovery plan also can help avoid any stress an employee may feel about communicating the need for a decreased workload or leave of absence to recover.

Get ready for good days. When employees want to continue working through their diagnosis, employers that help them communicate with peers and feel a daily sense of purpose can help instill value and worth. A plan that allows an employee to work on "good days"—be it from work or home—or to maintain a reduced workload is important for advancing an employee's recovery.

Be prepared for the bad days, too. Cancer treatment can be grueling (remember tip No. 3?). There may be times when an employee is struggling with recovery from surgery or the negative side effects of treatment. Employers that see recovery as the top priority and have a work plan in place that adheres to this mentality will help reduce stress for the employee and the employee's team.

Remain realistic. Keeping expectations in check is an important part of working through the cancer equation. This goes for the employer and the employee. Work never should get in the way of recovery—not the other way around.

Check for changes. To say fighting cancer is hard is a massive understatement. Not only is the disease physically demanding, but it can take a major emotional toll as well. Prompt employers to watch for changes in an employee's emotions and remember to remind him or her about the mental health resources that your employee assistance program offers.
Disability benefits are there to help guide your clients and their employees through illnesses and injuries — some may be fairly routine while others, such as a cancer diagnosis, more difficult.
This list can help you work with your customers to ensure they have a benefits package in place to help handle an employee's cancer diagnosis and help clients support an employee from diagnosis through, hopefully, the return to work.
– Illustration © theispot.com / Keith Negley