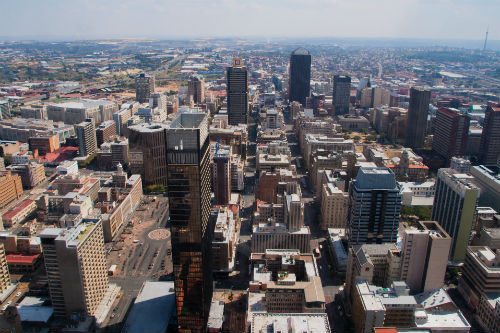 When you approach a business, it's a good idea to step back and take a look at the big picture. From an advisor's perspective, it's a smart way to gauge all the insurance and financial needs the business may have.
Group insurance is a solid component of any insurance program, but it likely doesn't meet all the needs of the business, especially for owners and key employees — and particularly when they have high net worth. So, let's take a step back and talk about businesses and their needs holistically.
Group life and disability benefits, while they help provide a financial footing for employees, don't address other financial needs of the business. Successful business owners have more than running their business on their mind — they're likely concerned about tax and estate planning, business exit/succession planning and supplementing their retirement income. Remember, for most owners, their business is the result of years of hard work and dedication.
That means if you approach a business with your only focus being employee benefits, you're leaving other important matters on the table. And that doesn't just narrow your sales prospects, it also limits the extent of the relationship you could build with your clients.
Now, you might feel this part of the market seems outside your area of expertise. But, don't worry. There's significant opportunity in this segment, and help is available for pursuing it. It comes in a number of forms.
First, work with a group insurance carrier who can also pair you up with wholesalers who focus and specialize in the business market. Second, take advantage of tools and resources for preparing business solutions, such as informal business valuations and buy-sell agreement reviews. Some carriers make them available on a complimentary basis and they are performed by attorneys and accountants who bring the necessary credibility to the results.
Start any conversation with business owners around exit or succession planning. Begin by asking the business owner questions that not only help you determine solutions, but also help the business owner realize they have an unmet need. For example:
What would happen to the business in the event of a death, disability, dissolution, and voluntary or involuntary termination of one of the owners?
Will the business continue, be passed down to an heir or be sold?
Is a formal, written business plan in place? Has the value of the business been assessed?
Is there enough cash to sustain the business through a transition?
Are there key employees who can step into leadership roles to continue the business through a transition and are they adequately compensated to stay with the company to help it survive?
Be prepared to pull a business market wholesaler into the conversation to provide the support you need. You don't have to be an expert — be a resource. Make this an opportunity to build the advisor-client relationship.
Whether now or in the future, owners of growing businesses need unique solutions that can help protect the business as a whole and allow it to thrive, even in the event of a death, disability or retirement of an owner. And, they'll likely address these needs with or without you.
So, open the conversation and be among the first to help. It'll deepen your relationship with the business and bring additional opportunity to grow your own business as well.