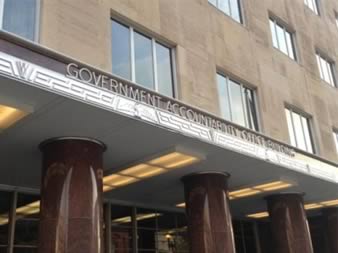 The Government Accountability Office is recommending that the departments of Labor and Treasury and the Pension Benefit Guarantee Corp. change the way certain items are reported on Form 5500 for greater clarity and consistency.
Specifically, the GAO thinks that the form needs to more clearly classify plan investment information and how service provider fee information is disclosed.
The Form 5500 is the primary source the federal government uses to track information on retirement plan assets in the private sector.
The GAO came to its recommendation after surveying plan sponsors, service providers, representatives of plan participants, and interviewing officials from the DOL, Treasury and the PBGC.
See also: 12 common 401(k) compliance errors
Concerns over Form 5500's efficiency and transparency in tracking retirement plan data are not new, though the GAO's report says that the federal agencies involved have made only minimal changes over the past three years.
The GAO found that the form's information on service provider fees is "misaligned" with other required fee disclosures service providers make to sponsors and regulators. Service providers are therefore required to report two different sets of information, thereby creating potential inconsistencies in tracking data, it said.
The form also fails to accurately detail providers' different types of services to plans, and how providers are compensated for specific services.
Other disclosure exceptions, such as not requiring large plans to report fee information for certain types of compensation to providers, contribute to the main finding in the GAO's report: that inconsistencies with disclosure requirements in the Form 5500 result in the reporting of incomplete data.
Respondents to the GAO survey also noted problems with how the form categorizes plan investments, plan structure, and consequently the level of risk associated in different plans. The majority of respondents said the "other" plan asset category is too broad, and contributes to the form's overall inadequacy in detailing underlying holdings of plan assets invested in "indirect investments," according to the GAO's report.
The report also finds that limited filing requirements for smaller plans — those with fewer than 100 participants — results in incomplete data.
The GAO is also recommending Congress grant Treasury the authority to require electronic filing of Form 5500, bringing the IRS's filing requirements in line the department of Labor's, which requires electronic filing on its end.
See also: