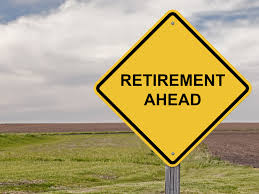 It's no wonder Americans are stressed. Almost three-quarters of the working population (74 percent) is losing sleep over worries that they may not be able to afford to retire.
It's not hard to see why sleep is so hard to come by. While 69 percent said in a Harris poll that saving for retirement was a priority for them, the reality is that many aren't socking anything away — under the mattress or otherwise.
The situation is ever-so-slightly improved from 2012. That's when 47 percent of adults said they were so busy living paycheck-to-paycheck that retirement savings were a mere pipe dream. This year, that number is down by 1 percent.
Broken down by age groups, the picture worsens.
Among people in the 68+ age group who are not yet retired, 51 percent say they are worried about having enough money to retire and 61 percent say planning for retirement is a key priority. Yet only 29 percent of that age group — just three out of every 10 — is managing to put any money away to that end.
Other age groups are even worse off, at least as far as the worry factor goes. Among boomers (ages 49-67), three-quarters are worried, yet only 43 percent are saving, thanks to that paycheck-to-paycheck problem. GenXers (37-48) are more worried (77 percent), but are also doing a tad better on saving (48 percent). Millennials (18-36) are a little more confident, at 72 percent, but only 46 percent of them are saving.
And when it comes to Social Security, even those mature folks of 68+ aren't all that confident about being able to rely on it (86 percent) when they finally kiss the office goodbye. The number drops with age; fewer than half of boomers (46 percent), less than a third of GenXers (30 percent), and just 27 percent of millennials have any faith in the system.