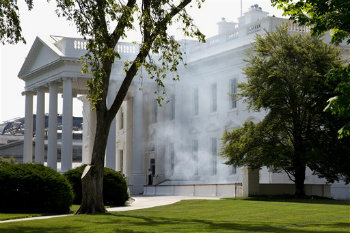 Navigators and assisters helped a lot of consumers — and were "key" to 8 million signups — during the first open enrollment period under the Patient Protection and Affordable Care Act, according to a new report from the Kaiser Family Foundation. But the navigator program wasn't without its challenges.
More than 4,400 assister programs nationwide — employing more than 28,000 full-time-equivalent staff and volunteers — helped an estimated 10.6 million people during open enrollment, the report said. On average, each assister helped more than 370 people during the six-month open enrollment period that ran from Oct. 1 through March 31.
Still, about 12 percent of assister programs said consumer demand for their help far outpaced their capacity throughout enrollment. The problem worsened during the late surge at the end of March, which marked the end of open enrollment, as 24 percent of navigators said they couldn't meet demands.
Kaiser Family Foundation surveyed 843 assister programs nationwide.
Navigators were spread unevenly across the country, Kaiser reported. In states with state-run or partnership exchanges, there were about twice as many assisters available per 10,000 uninsured, compared to states with a federally run exchange.
Assister programs also reported challenges in answering consumer questions or resolving problems. The challenges reported as most difficult to resolve by the largest share of programs include helping consumers with online technical difficulties, helping consumers understand plan choices, and helping consumers with a limited understanding of PPACA.
"Sixty-four percent of assister programs reported spending between one and two hours helping each consumer, on average. Explaining rules and options to people with limited understanding of the ACA and health insurance took time. So did waits on hold with marketplace call centers and frozen computer screens. Programs also report that often consumer questions about health plans couldn't be easily answered by information posted on marketplace websites," the Kaiser analysis said.
Assisters said people sought help because they simply do not understand PPACA or health insurance and lacked confidence to apply on their own. Enrollees also turned to navigators to help them because of problematic websites, the confusing application process and help with eligibility requirements, Kaiser said.
Nearly 90 percent of programs report the majority of consumers they helped were uninsured.
And after enrollment, enrollees are still asking for help: 90 percent of assister programs said they've already been re-contacted by consumers with post-enrollment questions and problems. Those problems range from consumers not having received their insurance card, to not understanding how to use new health insurance or how to appeal a denied claim. But most navigators aren't trained to handle those problems, so they are sending enrollees to state ombudsman or CAPs, the report said.
Republicans have slammed the navigator program, criticizing its "unreasonably low standards" to become a navigator. Last year, lawmakers went as far as saying that the rules are so lenient that a convicted felon could qualify as a navigator and get access to consumers' confidential health information.
But the administration has maintained navigators are vital to the success of the law. Researchers from Kaiser agreed saying that navigators and assisters will likely continue to play a "key role" in enrollment under the law.
The administration said last month it will spend at least $60 million on navigators during the upcoming enrollment period.
Assister programs told Kaiser that "some key changes could help them work more effectively," including more collaboration between other assister programs and dedicated call centers.
Research last month from the Urban Institute and the Robert Wood Johnson Foundation found that "forms of assistance involving a person," including navigators, were the second-most helpful resource for researching PPACA health plans on the exchanges. Brokers and agents were first.