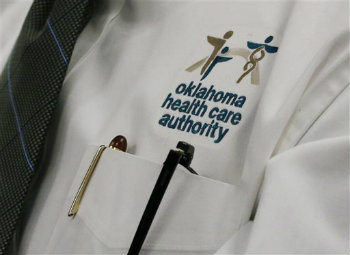 It's probably no surprise — this being an election year — that certain forces have centered their campaign arguments around the various failures — and successes — of the Patient Protection and Affordable Care Act, which is in the midst of a critical year of implementation.
While it's important to keep in mind that the law hasn't been completely enacted, it's fair to question how much PPACA has changed health insurance so far. And perhaps most everyone involved with health insurance is wondering what's going to happen to premiums next year.
Well, some of the reports are in.
It's not easy to make a simple statement about rates right now. In general, rates are rising next year — with plenty of examples of double-digit increases. However, there are plenty of examples of rates going down, too. And, there are states that have seen rates going both ways.
"One of the issues is medical trend. If you think about covering the same services for the same population next year, is there going to be an increase in cost? It's basically those things covered by the health plan and what we think it will cost to treat the same population next year," says Aaron Davis, president of NextLogical Benefits Strategies in Westminster, Md. "People are older. There's an obesity epidemic. It depends. What we continue to see is that medical trend is 8 percent to 10 percent. That's the baseline."
Read: Aaron Davis puts wellness talk into action
Davis adds that PPACA will tack on at least another 3 percent to 4 percent in many places.
In a recent round-up in Kaiser Health News, carriers in New York have asked to raise rates as much as 28 percent. The same report also shows that in Georgia, more insurers are opting into the state exchange — up from just one — and that means rates in the Peach State could fall as much as much as 7 percent. In Colorado, however, the Kaiser report says some carriers have asked for modest increases, some have asked for large increases and some are proposing cuts.
And a new analysis from Avalere Health finds that average proposed premiums for exchange plans will increase modestly in 2015, based on filings in nine states. Across the group, the analysis says, average monthly silver premiums will rise by 8 percent in 2015. More specifically, the analysis found that silver premiums will rise in eight states.
For example, Rhode Island is looking at a 2.4 percent increase while Indiana is looking at a 16 percent jump. But the analysis also shows Oregon was the only state where average premiums will go down in 2015 with a very modest decrease of 1.4 percent.
"Consumers need to understand what employers already understand, that health insurance premiums will generally increase to accommodate the rising cost of care," says Dan Mendelson, CEO at Avalere Health. "But the variability of 2015 premiums by state underscores that health care is local, and individuals can, and should, evaluate their options to find the best deal for them."
In Ohio, media reports state that rates are expected to rise by an average of 13 percent. Two providers in Tennessee are requesting double-digit increases in 2015 while a third insurer is asking for a 7.5 percent increase. Virginia fielded requests for rate hikes of between 3.3 percent and 14.7 percent. In the state of Washington, carriers have asked to increase rates .6 percent to 26 percent with a single health insurance provider lowering rates.
Looking ahead, though, 2015 is one of PPACA's less active years. Brokers and agents across the nation will have a little breathing room to help clients make tough choices. However, Davis says, it also could be a year where employers get a chance to really dig into their health insurance options, which could result in more and more companies electing to discontinue coverage. In that scenario, he says, white-collar employers would continue offering coverage as part of a benefits package and blue-collar employers could send employees to either the federal or state exchanges.
"In my view, and this is just my opinion, it is a flawed law," Davis says. "The things it's purporting to do; it's not achieving. When it was being sold, we were told there were millions and millions of uninsured. Then when they launched it, they were touting 8 million or so that were covered. And how many of those were people getting insured after losing a plan? We're all jumping up and down and media is saying we're covering all these people, but we shifted people from individual plans to the exchanges."