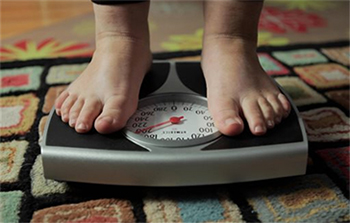 The incidence of obesity among children is escalating at an alarming rate.
The latest news from the World Health Organization says that, between 1990 and 2012, the number of obese children around the world increased 42 percent, from 31 million to 44 million. But that's nothing compared to what's coming — an increase of 59 percent, to 70 million obese children, by 2025.
Child obesity hotspots include Africa, where, the WHO reports, the number of obese youngsters grew from 4 million in 1990 to 10 million in 2012. Other areas where children are increasingly suffering from obesity include Pacific Islands, the Caribbean and Middle East, WHO said.
Peter David Gluckman, who co-chairs the Commission on Ending Childhood Obesity, told the Voice of America that the WHO has identified two ways to directly address childhood obesity:
"Optimizing the health of mothers, of women, of girls before they get pregnant. Optimizing the conditions of pregnancy. Promoting good breast feeding and weaning behaviors, much of which has been lost, particularly in Western countries;"
Promoting "healthy eating and diet in young people."
The information on childhood obesity was part of larger obesity study being done by the WHO. A 15-member WHO commission, composed of social scientists, public health specialists, clinical scientists and economists, is preparing a full report on global obesity that will be delivered next year. It will include recommendations for addressing the obesity crisis, particularly among children.
Also read: