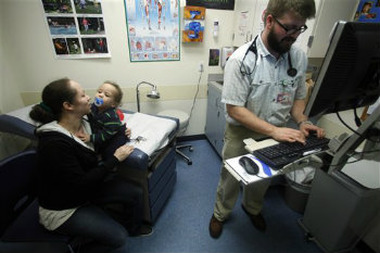 First, the supporters of electronic health records systems had challenges convincing medical clinics to switch over to the "new" systems for managing health data. Now that most clinics have finally made the transition, EHR advocates say the full potential of such systems isn't being realized because of obstacles to the free exchange of the information.
The quandary has come to the attention of Congress, with both major parties demanding to know why the systems aren't collaborating as envisioned. The goal was to create systems that allowed for interoperability, or the free flow of information, among the various EHR systems on the market. Increasingly, medical practices are reporting that they can't get the information they need because parties involved in the information stream continue to deny access to certain records.
News outlet Politico reported that the Senate Appropriations Committee has asked the Office of the National Coordinator of Health IT for a full report on information blocking. Meantime, both Democrats and Republicans want to know whether the vendors selected by the federal government to provide products enhancing information exchange have failed to come through as promised. The fact that Democrats have begun to criticize the process indicates how serious the situation has become, Jeff Smith, vice president of public policy at the College of Healthcare Information Management Executives, told Politico.
"The questions being raised by both sides of the aisle now seem to indicate there is growing concern that ONC's certification program is not producing the results it should," he said.
Also read: EHR security breaches on the rise
The exchanges created by the Patient Protection and Affordable Care Act depend upon health data sharing for setting rates and estimating medical procedure and service costs. The slow pace of data exchange is proving frustrating to all parties involved in implementing aspects of the law.
"There is no doubt that virtually everybody is fed up with the pace of efficient health information exchange across provider and vendor boundaries," Josh Seidman, a consultant with Avalere Health, told Politico. "These interoperability barriers threaten the potential for success of new payment and care delivery models."