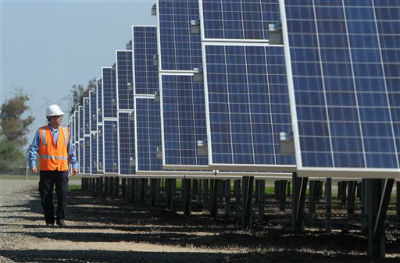 U.S. employees are starting to see the effects of the economic recovery in their paychecks. The latest Mercer compensation report found that the average pay raise expected to be doled out in 2015 will be 3 percent, up from 2.7 percent in 2012.
For top performers, a category Mercer watches carefully, the average raise will be slightly higher than the 4.8 percent that group received in 2014. Top performers' pay hikes this year were well above the 2.6 percent granted to "average" performers and the 0.1 percent given to low-performing workers.
For all employees, the wage hikes have been granular as companies have slowly acknowledged that better economic indicators seem to have momentum. For instance, Mercer said the increases for the average worker have increased just 0.1 percent per year since 2012. The increases have been somewhat more generous for top talent as recruiting wars heat up.
"Employee engagement and retention continue to be a top priority for employers," said Mary Ann Sardone, partner in Mercer's talent practice and regional leader of the firm's rewards segment. "As a result, employers recognize that they need to reward top-performing employees. And while pay is still most important, they're continuing to provide rewards beyond compensation in the form of training and career development."
Read: Employers having trouble landing top talent
Mercer crunched responses from more than 1,500 mid-size and large employers in the U.S. who shared information on pay practices covering more than 16 million workers. The survey results were segmented into five employee categories: executive, management, professional (sales and non-sales), office/clerical/technician, and trades/production/service.
Mercer also examined increases by industry. Energy led the way by a wide margin, with a projected average pay increase of 3.5 percent. Next: transportation equipment at 3.1 percent. At the bottom were consumer goods and non-financial services, whose employers estimated they would offer increases of about 2.8 percent. Most estimates by industry came in at 3 percent.
"The marketplace for top talent remains competitive," said Rebecca Adractas, principal in Mercer's rewards consulting business. "Stable growth sectors, like the oil and gas industry, are boosting salaries for employees in an effort to retain and engage the necessary talent to continue at existing performance levels and remain competitive."