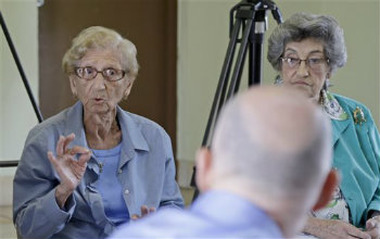 UnitedHealth, the Medicare Advantage provider with the most enrolled members of any company serving more than one state, ranked near the bottom of 30 multi-state providers in call center customer service in 2013.
That was among the findings in a HealthPocket analysis of government data on Medicare Advantage call center customer service. HealthPocket, a free website that compares and ranks health insurance plans, studied several major customer service categories tracked by the government: overall call center customer service, dropped calls, on-hold time and accuracy of information received.
The top five providers in overall customer service were:
HealthPartners, Inc.
Gundersen Lutheran Health System Inc.
Cambia Health Solutions, Inc.
Health Plan of the Upper Ohio Valley
University of Pittsburgh Medical Center
The bottom five companies (the first listed received the lowest customer service score) were:
Universal Health Care Group, Inc.
Health Net, Inc.
UnitedHealth Group, Inc.
WellCare Health Plans, Inc.
Munich American Holding Corporation
Overall, HealthPocket found, more than 15 percent of the Medicare Advantage companies examined failed to meet the government standards for customer service through a call center.
"Three of the five lowest scoring companies (Health Net, UnitedHealth, and WellCare) are well-known brands in the Medicare Advantage market serving multiple states," HealthPocket researchers said in its report. "In fact, UnitedHealth had the greatest total enrollment by firm in the 2013 Medicare Advantage market."
HealthPocket noted that the top five ranked on overall customer service "are regional brands with lower brand recognition nationally." Meantime, several of those who received poor scores were well-known national brands.
"UnitedHealth Group includes the familiar AARP-branded Medicare Advantage products, and Health Net and WellCare are also Medicare Advantage brands with considerable enrollee populations. HealthPocket's finding of low customer service scores among several large Medicare Advantage companies was troubling. Poor customer service, whether it be inaccurate answers to questions, dropped calls, or unacceptably long hold times, could result in suboptimal healthcare decisions by enrollees and bring unwanted financial or health consequences," the report said.
HealthPocket examined the data on providers on a state-by-state basis, including Puerto Rico and Washington, D.C., and excluding Alaska. State comparisons derived from the study:
Overall/health plan satisfaction: Medicare Advantage companies operating in Michigan had the highest average scores for overall customer satisfaction and for customer satisfaction with health plans; those in Connecticut had the lowest scores overall and for health plans.
Drug plan satisfaction: New Jersey had the highest overall score, and Puerto Rico had the lowest.
Accuracy of information: Maine and Ohio operators had the highest overall scores, Maryland had the lowest average. Twelve states and Puerto Rico had a Medicare Advantage contract with an accuracy rate for health plans below the compliance standard of 75 percent. 25 states and Puerto Rico had a Medicare Advantage contract with an accuracy rate for drug plans below 75 percent.
Time spent on hold with a call center: Wyoming had the lowest average hold time for calling health plans (14.5 seconds) and Michigan had the highest average hold time (43.15 seconds). For calling drug plans, Maine had the lowest average hold time (15.71 seconds) and Michigan had the highest average hold time (43.31 seconds). Five states (Florida, Michigan, New York, Pennsylvania, and West Virginia) had a Medicare Advantage contract with an average health plan hold time that exceeded the two-minute compliance standard. The same Medicare Advantage contracts in each of those five states also had average drug plan hold times that exceeded two minutes.
Disconnection from call center: Wyoming was the only state with an average disconnection rate of 0 percent for calling Medicare Advantage health plans, while Puerto Rico had the highest average disconnection rate (1.83 percent). Wyoming also had a 0 percent average disconnection rate for calling Medicare Advantage drug plans, while DC had the highest average disconnection rate (4.41 percent). No states had Medicare Advantage contracts with health plan disconnection rates exceeding the compliance standard of 5 percent, but 18 states had contracts with drug plan disconnection rates exceeding 5 percent.
HealthPocket's overall conclusion: "Given that Medicare Advantage plans serve a predominantly senior population who are more likely to use medical services and medications frequently, accurate information that can be reliably accessed in a timely fashion is crucial. Poor customer service, such as inaccurate answers to questions, dropped calls, or unacceptably long hold times, can result in incorrect healthcare choices and paying a price monetarily or physically."