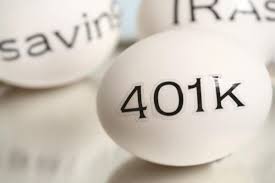 It sounds counterintuitive, but a Fidelity Investments survey indicates that 43 percent of workers weigh employer matching funds in their 401(k)s so heavily that they'd accept lower pay so long as it came with a higher match.
The survey highlighted the fact that employees feel employer contributions such as matching funds or profit-sharing are one of the most important parts of a benefits package. It also showed that only 13 percent of workers were willing to consider a job that came with no company match, even if the pay were higher.
Also read: Which firm has the most lucrative 401(k) plan?
The study presented several different compensation scenarios to determine how heavily a 401(k) match weighed in an employee's decision on whether to take a job. Since it also found that 42 percent of workers have only a 401(k) for their savings and were not putting money away anywhere else, it's natural that employees would attach considerable importance to matching funds — particularly since they may not be able to save enough without them.
"Employer contributions play a vital role in helping Americans reach their retirement savings goals — these contributions represent more than 35 percent of the total contributions on average to an employee's workplace savings account," said Doug Fisher, senior vice president of workplace investing at Fidelity.
Fidelity, as is the industry standards, recommends a retirement saving rate between 10 and 15 percent of salary to ensure employees will have enough for retirement. "But many working Americans will only reach that savings level if their 401(k) contributions are complemented with a company match," Fisher said.
Fidelity 401(k) data indicate that 79 percent of workplace savings plans offer a match of some kind, whether it's matching funds for 401(k) contributions or profit-sharing.
As of June 30, the average amount of employer contributions was 4.3 percent at an average of $3,540 a year.
That's more than $1,000 higher than it was 10 years ago, but Americans need a lot more than that.
More than half of retirement income, according to Fidelity, is expected to come from individual retirement savings, which means that employer contributions are more important than ever, since they're "a key factor in helping individuals meet their retirement savings goals."
See also: 401(k) the new piggy bank