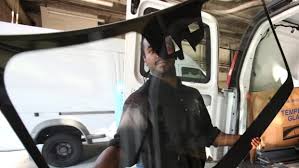 Prudential Retirement announced that Pittsburgh Glass Works has signed on as a plan sponsor client.
Pittsburgh Glass, which manufactures and distributes automotive glass products, has 3,500 participants in its defined contribution plan with $232 million in assets.
The company was founded in 1883 and provides automotive glass products that include windshields, sidelights, backlights and sunroofs in the global marketplace, both for original equipment and as aftermarket products.
According to Karen Lindsey, HR generalist at Pittsburgh Glass, Prudential "seemed to be able to offer everything we needed in a retirement plan."
Lindsey said that the company "wanted someone that would be able to relate to our employees, to Pittsburgh Glass Works as a company, and help us move forward."
The decision was based on multiple factors, she said, but one thing that stood out about Prudential was that it was "detail-oriented."
Pittsburgh Glass also added Prudential Retirement's managed account product.
Michael Lepore and Gerry Goldberg of Goldberg, Yolles and Lepore, which is affiliated with Wells Fargo Advisors Financial Network, served as the advisors to the deal and will continue hereafter.