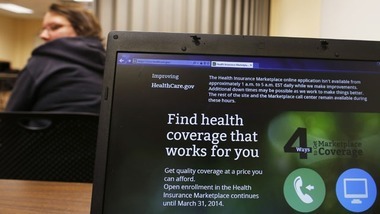 Most workers are worried their employers will shift them over to the Patient Protection and Affordable Care Act exchanges to get health coverage, which they believe will result in worse quality care, according to a new poll from Morning Consult.
Concern is highest among Republicans, as 72 percent say they're worried about a potential shift to their health plan. Meanwhile, 60 percent of Democrats and 53 percent of independents feel the same. Young workers — those 18 to 29 — are also most concerned that their employer would shift their health coverage to the exchanges, polling at 74 percent.
Overall, all parties believe they would receive worse quality care through the exchanges, the report said.
Just 27 percent of Democrats, 11 percent of Republicans and 7 percent of independents told Morning Consult the shift would have a positive effect on their current health care coverage.
The new report follows a previous report from the Morning Consult that found 63 percent of workers are concerned about their employers switching them to the federal exchange. The latest results break down that information further.
Concerns over dropping employer-sponsored coverage aren't new, but it has been garnering more attention as PPACA enters its second year of enrollment. Reports have also found that employers may save thousands by shifting their employees into the exchanges.
Also read: Does the employer mandate matter?
The majority of Republicans and Independents said they would consider looking for another job if they were shifted onto an exchange, at 62 percent and 52 percent respectively. Forty-two percent of Democrats say they would consider doing so.
Enrollment for health plans under PPACA begins Nov. 15.