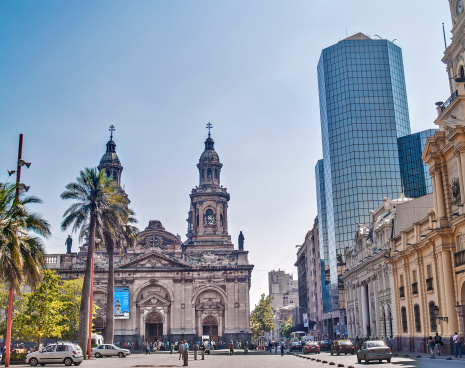 Latin American pension funds are expected to double their allocation to international and U.S.-based funds over the next five years, according to an analysis from Cerulli Associates.
So-called cross-border allocations from Latin American pension and mutual funds will exceed $350 billion by 2018, the Boston-based research firm projected.
That should be welcome news to U.S.-based fund companies that have been seeking to expand their business in Latin American markets, which tend to be restrictive when it comes to giving their plan participants access to U.S. equities.
Also read: International pension plans on the rise
Most mutual fund markets in Latin America invest less than 5 percent of total assets abroad. Cerulli attributes this in part to investors' bias to their home markets. Regulations also stand in the way, though they differ by country, with some Latin American governments allowing greater access to foreign markets than others.
U.S. fund managers have hoped for greater penetration into Latin America, but progress in developing key markets has been slow, according to Cerulli.
That said, opportunities exist, and may be opening up. Mandatory worker contributions into private pension systems in Chile, Mexico, Columbia and Peru continue to support growth of retirement assets in those countries, and Cerulli notes that pension regulators are showing a greater intent to open their borders to foreign investments.
Pension funds are the biggest buyers of U.S.-based investment instruments. Even a small shift in a fund's allocation can result in significant opportunities for U.S. fund managers.
"An increase of 1 percent in allocation translates to an additional $20 billion of inflows to global managers," noted Nina Czarnowski, senior analyst at Cerulli.
Brazil, which accounts for 82 percent of all of Latin America's mutual fund assets, is an example of the frustration U.S. fund managers have had accessing Latin markets – and also of the enormous possibility.
Brazil's "open" pension market, which allows any citizen to participate, is off limits to global funds.
But its "closed" pensions, which are limited to certain participants relative to their employers, are showing signs of opening up to foreign-based funds that invest in companies outside of Brazil.
"We are more optimistic about foreign managers' opportunity in the closed pension market, as the benefit of international diversification is a concept that investment committees making allocation decisions are just beginning to take into account," wrote Cerulli's analysts.
Brazil's homegrown mutual funds last year suffered their worst year of performance since the financial crisis, after enjoying double-digit growth the previous five years.
On the other side of the spectrum is Chile, a country that is a focus of international managers because of its willingness to invest outside of its borders. As of last December, 42.4 percent of its pension assets were invested outside of Chile.
Chile has also implemented a law that requires all self-employed Chileans to contribute to a government-run pension by 2015, which is expected to attract another $1.2 billion in foreign assets to that country's retirement funds.