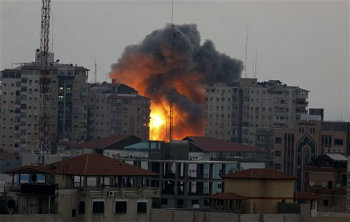 As the GOP stands poised to take the Senate, confident leaders have revealed plans to repeal the Patient Protection and Affordable Care Act with their first 100 days.
Never mind that a vast majority of Americans don't want that — by a 2-to-1 margin.
Never mind that such legislation would work its way through at the same time millions of Americans would be trying to sign up for health care, stirring the waters further on what's already been a tsunami of uncertainty since day one.
Never mind that we've still yet to hear — three years later — a clear, cogent alternative to PPACA, which is particularly damning considering so many people (present company included) are so desperate to hear it.
Never mind that while Republicans remain focused on the federal coup, Democrats could potentially take governships in as many as five red states — Florida, Georgia, Kansas, Maine, and Wisconsin — and all of them have promised to expand Medicaid.
So while the Senate casts a meaningless, however principled, vote, federal spending could balloon by as much as $120 billion back in the real world, based on an Urban Institute Report as reported by The Hill. Talk about your pyrrhic victories…
Meanwhile, the pollsters over at Gallup have uncovered a far more disconcerting sentiment. By a staggering 6-to-1 margin, Americans identify our own federal government as a bigger threat to their well-being than any kind of terrorism or Middle East conflicts. In fact, respondents ranked their dissatisfaction with the insulated Beltway elite (my characterization, not theirs) as the No. 1 problem facing this country, outstripping media scapegoats such as the economy, jobs and immigration.
Hell, health care barely cracked the top 10 of concerns, with only 5 percent of those interviewed even mentioning it.
And neither party gets to point the finger at the other with these numbers…this is a group effort. And a group fail. At least they're bipartisan about that.
This is symptomatic of ruling class so disconnected — and unconcerned — with what real people want and need that it would be almost funny if it weren't so damn tragic.
Finally, and indicative of bureaucratic incompetence on a much smaller scale, troubles continue to plague Connect for Health Colorado, our own state-run exchange here in the Mile High.
Just weeks after our CEO bolted — who had more than her share of problems in her year on the job — the beleaguered exchange is now losing its CFO as well.
Also, according to a report from Health News Colorado, "Adele Work, a project management consultant for the exchange, warned board members during Monday's meeting about some possible risks that could affect open enrollment."
In short, testing isn't going well on a new streamlined online enrollment system, and the IT guys are worried they won't be ready by Nov. 15.
Finally, HNC also is reporting the exchange is losing ones of its carriers, SeeChange Health, leaving about 4,000 Coloradans in the lurch.
Maybe these are just growing pains; maybe it's indicative of larger issues; or maybe we're simply expecting these bureaucrats to pull off something overnight that took Silicon Valley decades to get down pat.
Either way, I think we can expect another tumultuous holiday season for health insurance shoppers — and providers.