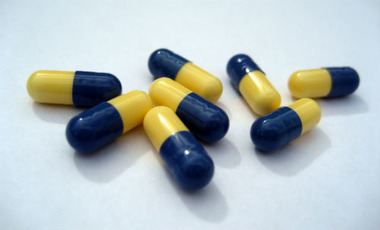 While the days of lacking health insurance due to a pre-existing condition may be over, people with serious health conditions will still have to pay plenty for treatment under most health plans under Obamacare's exchanges.
Consulting firm Avalere Health reviewed public exchange coverage rates for 11 rare-disease treatment drugs. In its report, published in the Journal of Managed Care & Specialty Pharmacy, it found that about two-thirds of exchange plans cover the drugs. But because coverage varies widely among these plans, Avalere cautioned consumers with such health conditions that they should carefully review plans to see how much they will actually be liable for during treatment for a rare disease.
The amount of coverage varied widely by plan medal. Avalere considered only bronze and silver plans in 15 states in the study. Drugs included in the analysis were those that treat Huntington disease, hydatidosis, parathyroid carcinoma, atypical hemolytic uremic syndrome, sickle cell anemia, advanced soft tissue sarcoma, and Gaucher disease type 1.
Not surprisingly, Avalere found that silver plans offered better coverage than did bronze. In addition, there was considerable range in coverage drug by drug.
Read: Platinum plans best for specialty drug consumers
"Plan use of utilization management, such as prior authorization (PA), step therapy (ST) or a combination of both, varied widely by drug — from 6 percent for Albenza (hydatidosis) to nearly 75 percent of plans for Xenazine (Huntington disease). The rare disease drugs were frequently placed on the highest tier of 4-tier formularies with more than 70 percent of plans using coinsurance for the highest tiers. Coinsurance ranges from 10 to 50 percent in silver plans," Avalere reported.
Not all of the drugs fell under the same broad categories in plans, Avalere said.
"The process patients go through to select a plan may be complicated by how plans cover certain medications as part of either the medical or pharmacy benefit. Products that are typically physician administered … are most often covered under a plan's medical benefit and are 'not listed' on plan drug formularies."
While most plans require a serious financial commitment on the part of the patient, there is a limit to how much an insurer can extract from the insured, Avalere noted.
"The out-of-pocket maximum of $6,350 for an individual offers some financial protection for patients with high health expenses. These patients also meet their maximum out-of-pocket costs earlier in the year, often incurring the full amount in the first or second month of therapy," Avalere said.
Meantime, Avalere expressed the opinion that the exchanges could, in general, do a much better job about educating consumers.
"This analysis highlights the need for increased data transparency in the exchanges so that patients with rare diseases can make more informed plan selections," said Sandy Robinson, the study's lead author and senior vice president at Avalere Health.