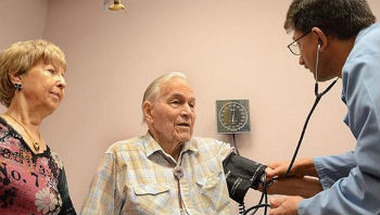 While the number of Medicare Advantage Plan D stand-alone prescription drug plans is expected to drop significantly next year, few are forecasting a major contraction in MA medical plans. Nonetheless, some plans are going away, and some Medicare consumers will also be making fairly substantial changes in coverage.
Read: Medicare Advantage growing despite cuts
To find out where the sweet spots will be for brokers looking to connect with such customers, Ritter Insurance Marketing studied data from The Centers for Medicare & Medicaid Services and generated several lists of where opportunities will likely be the greatest for new sales.
Ritter segmented these potential customers into two groups: those experiencing plan exits, and those who will undergo significant benefit changes.
"Consumers who are enrolled in Medicare Advantage plans that aren't going to be available in 2015 are experiencing plan exits. These impacted individuals have two options: they can do nothing and have their coverage default to Original Medicare, in which case they should look for a Medicare Supplement and a Part D plan, or they can enroll in another Medicare Advantage plan," Ritter said. "Beneficiaries who are experiencing significant benefit changes are staying in their current plans or being cross-walked to new plans; however, their monthly cost is fluctuating by $35 or more in 2015 versus 2014."
The company then sorted these by geographic location. Here's what Ritter reported:
Top 3 states for plan exits
California — 71,858
New York — 57,186
North Carolina — 56,889
Top 3 counties for plan exits
Honolulu — 29,703
Los Angeles — 21,168
Forsyth, North Carolina — 13,569
Top 3 states for significant benefit changes
North Carolina — 134,999
New York — 114,341
Wisconsin— 101,044
Top 3 counties for significant benefit changes
Milwaukee —25,783
King, Washington — 24,040
Monroe, New York — 21,907
Also read: