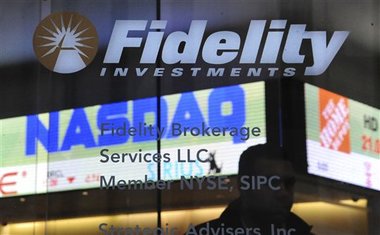 Fidelity Investments has won Deutsche Bank's 401(k) business. The bank's plan has roughly 22,000 participants and $2.4 billion under management.
The new plan, which Deutsche Bank designed with enhancing their employees' retirement readiness in mind, includes an auto enrollment capability, a "generous" company match and an elective auto increase program to encourage increased savings rates, according to a statement from Fidelity.
Employees will have the option of enlisting Fidelity's managed account services, and accessing a self-directed brokerage window to add options to the plan's core fund menu.
The Boston-based investment company said it is leveraging investments in technology and analytics to market the service and support behind its defined contribution plans.
"Fidelity continues to make significant investments in the technologies necessary to provide the best retirement plan experience possible," said Steve Patterson, executive vice president of sales for Fidelity.
"This has led to multiple innovations—such as our use of data analytics to help employers better design and administer their program, and new tools to increase employee engagement. And it's how we continue to earn the business of some of the world's leading companies," he added.
Deutsche Bank employees will have access to account information and investment guidance and research across their mobile device platforms, as is becoming standard with large plan service providers.
A new enrollment tool, built with guidance from behavioral science experts, is designed to simplify the enrollment process and encourage higher annual savings rates, according to Fidelity.
Fidelity manages about $2 trillion across 20,000 businesses' benefits programs.
Abigail Johnson was recently named to succeed her father as CEO of Fidelity.