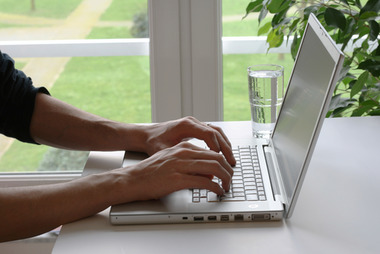 Flexible work arrangements are generally fairly successful, and they will likely become more prevalent. Individual human resource professionals assume that companies that offer FWAs to some workers will make them available to more. However, most of them don't see FWAs being offered to more employees at their own workplace.
These are among the findings of the Society for Human Resource Management's survey, 2014 Workplace Flexibility—Overview of Flexible Work Arrangements.
This disconnect between what employers actually offer and what HR people think everyone else offers were among the relatively few anomalies of a survey the results of which otherwise supported increasingly ramped up FWAs as a way to increase productivity and employee engagement.
The idea that "Everyone else is offering flexibility except the place where I work" emerged when SHRM posed two scenarios for respondents:
"In the next five years, FWAs will be more commonplace for organizations in general than they are today." Eighty-nine percent said that was very or somewhat likely.
"In the next five years, a larger proportion of the workforce at my organization will have FWA options available to them." Forty-eight percent said this was very or somewhat likely.
When asked about the most successful FWAs in their own workplace, here were the types that received a more-than-50- percent endorsement from those among the 500-plus surveyed who said their companies offered flexibility:
Compressed workweek (61 percent very successful)
Flex time during "core" hours: 61 percent
Phased retirement: 59 percent
Paid time off to volunteer: 56 percent
Telecommuting as needed: 55 percent
Transition period part-time: 55 percent
Flex time no core hours: 53 percent
Regular telecommuting: 53 percent
Sabbaticals, shift arrangements and shift flexibility received the lowest "very successful" ratings, although shift flexibility received a much higher "somewhat successful" than any other category. Similarly, while phased retirement received among the top three "very successful" ratings, its "somewhat successful" was the lowest by far of those options measured.
Read: Some of the hardest workers around
Other survey highlights:
39 percent offered telecommuting;
26 percent of those that offered telecommuting said it increased productivity (or, read the other way, three quarters said it didn't);
32 percent said the absenteeism rates of those who telecommute decreased;
32 percent said employee requests for FWAs rose in the past year;
About a quarter of employees take advantage of each of the FWAs offered;
26 percent of their workforce currently uses each of the flexible arrangements offered.
"Flexible work arrangements are an important part of an effective workplace and contribute to employee job satisfaction, retention and health. But workforce culture could be a barrier preventing employees from taking advantage of these arrangements," said Evren Esen, director of SHRM's survey programs. "The role of managers is central to the success of flexible work arrangements. Managers need to work with HR to communicate to employees what options are available and how they benefit the goals of both employees and the organization."