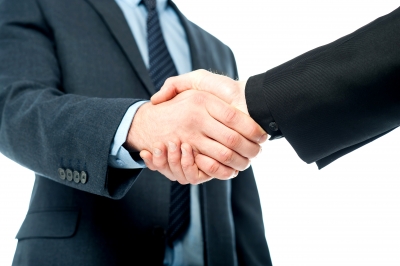 Ask any agency manager or advisor what they like least about their businesses, and they will all say the same thing: prospecting. In fact, advisors dislike prospecting so much that only 11 to 20 percent of them do it on a regular basis.
Consider these research results:
50 percent of advisors quit by the end of the first year.
75 percent of advisors quit by the end of the third year.
87 percent of advisors quit by the end of the fifth year.
I think retention rates would be far higher if prospecting issues could be resolved. So why do we hate prospecting so much? Because there's a huge difference between selling and prospecting—and you might be great at the former and not at the latter.
See also: Why your prospect won't return your calls
Here are some important differences between selling and prospecting:
Selling
It's client-centered. It's about the buyer not the seller.
Specific products and services are provided. The prospect has a discernible problem that needs to be solved.
The advisor typically has a sales "track" to run on. The seller has a good deal of control over the selling process (if not the outcome). The sales track is predictable and can be practiced.
Sales support is often available from sales trainers, managers or colleagues. Sales training is often provided, allowing you to sharpen your skills.
A substantial amount of sales support literature is available to help solve problems. An advisor accepts that not everyone will buy, allowing him to be more relaxed.
Prospecting
It's seller-centered. It's about the seller not the buyer. (Do you feel you are worthy of referrals?) Referrals provide no obvious benefit to the referrer. In fact, they may be burdensome.
The referrer has no discernible reason or need to give referrals. It's the seller who is in need.
The advisor may not have a good prospecting track to run on. The most typical one is to ask "Who do you know?" A typical answer: "No one." As a result, the advisor has no sense of control over the referral conversation.
Advisors often have little support or training. There is relatively little prospecting literature available.
If the advisor doesn't have a well-defined target market or doesn't yet know the names of the referrer's contacts to prime the referral conversation, the conversation may prove unproductive.
See also: 10 steps to better prospecting
As this comparison demonstrates, the typical sales process includes a predictable pattern to follow. But when it comes to prospecting, we may be much less certain of what we have to offer. And this increases our chances of embarrassment and rejection.
In designing your referral plan, consider how you can make prospecting more closely resemble selling, and structure a clear prospecting track to run on, so you won't become lost on the way to your next sale.
See also: A powerful (yet underused) sales technique
Nick Ray is a business coach who specializes in working with financial services professionals. He is the author of There's More to Selling than Making the Sale as well as a workbook on target marketing. He can be reached at nick@coachnickray.com.