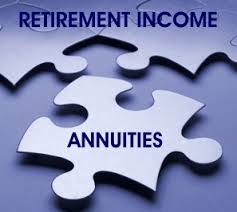 Nearly nine out of 10 annuity owners in a recent study said that they were confident about their lifestyle in retirement.
The study, from the LIMRA Secure Retirement Institute, polled 2,000 consumers 50 years old or older with at least $100,000 in investable assets, and found, not surprisingly, that mass-affluent and affluent responders were the most confident.
The mass affluent (those with investible assets of $100,000 to $499,000) and affluent (assets of $500,000 to $999,000) accounted for 79 percent of the households in the survey.
A third of mass-affluent households and 38 percent of affluent households in the study reported that they owned annuities.
According to Jafor Iqbal, associate managing director at the institute, the study turned on its head the adage that "annuities are sold, not bought."
Said Iqbal, "We found that investors know about annuity features and go into the process with a positive attitude which directly influences the purchase decision."
Yes, well, the more affluent are no doubt more aware of their options.
It's also perhaps not surprising that the level of confidence in a retirement lifestyle was higher in the higher-income groups.
That was borne out by the responses from households with more than $1 million in assets. In that group, 44 percent of the annuity owners said that they are "very confident" of a secure retirement, compared with 35 percent of those in the affluent group who do not own annuities.
"These consumers tell us that owning an annuity gives them confidence about their financial security in retirement," Iqbal said.