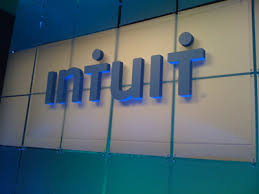 The second-largest retirement firm in the U.S. has scored its first big coup since its recent rebranding: Intuit has chosen it to provide its 401(k) plan, beginning in January.
The new provider, made up of the combined retirement businesses of Great-West Financial, Putnam Investments and Great-West Financial Retirement Plan Services (formerly J.P. Morgan Retirement Plan Services), was rebranded to Empower Retirement at the end of October. And now it's won its first client away from Fidelity.
Here's what Intuit is telling its employees about the change on its website: "Entering 2014, we had a very clear strategy around how the Intuit 401(k) Plan could be designed and leveraged in order to help you achieve optimal financial and retirement outcomes."
Apparently Fidelity no longer fit the bill, and Intuit went searching around to see which firm in the marketplace could match its vision of "financially independent employees and participants."
Some of the factors Intuit cited as part of its decision-making process were a focus on innovation and investment flexibility. Empower, it said, "is the best equipped at meeting the short-term and long-term goals of Intuit employees and participants."
The new plan mean "lower costs for both active and passive investment management and broader diversification among the component managers of the Target Funds," the company told its employees.
There's also a self-directed brokerage account option available through Charles Schwab that will enable independent-minded plan participants to buy individual stocks and bonds, mutual funds and ETFs.
In addition, Intuit cited website enhancements that offer retirement savings progress comparisons and health care expense projections during retirement; customized and simplified investment choices based on employee demographic data; and a "robust" customer support model that offers phone, e-mail or chat contact with "retirement services professionals."
Empower's client base covers nearly 7 million participants, with plan assets totaling more than $400 billion. Intuit's plan alone covers 14,500 participants and totals $1.2 billion. The company had been with Fidelity for 17 years.