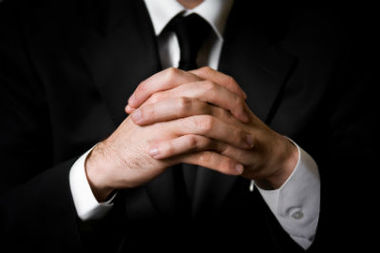 The traditional distance maintained between CFOs and human resources managers may be slowly disappearing. As HR responsibilities increasingly intersect with big-ticket budget items, the money managers want to know more about what's going on in that department.
A Robert Half survey of more than 2,100 CFOs spotted the trend. The survey asked CFOs whether their roles had expanded outside of finance in the last three years. Of the 85 percent who said it had, more cited human resources as the primary new demand on their time than any other discipline.
Here's the breakdown of where the CFO role has crept since 2011:
Human resources: 21 percent
IT: 19 percent
Operations: 18 percent
Marketing: 17 percent
Sales/biz development: 10 percent
Read: HR, staff, C-Suite can't seem to connect
When Robert Half asked the same question in 2011, operations led the list with 27 percent, followed by HR at 19 percent, marketing at 17 percent and IT at 15 percent.
Read: CFOs decry dollars spent on health care
Paul McDonald, senior executive director for Robert Half, attributed CFOs' increased involvement in HR, in part, to the competitive hiring environment.
"Financial executives are often collaborating with HR on benefits and other areas that not only affect a firm's bottom line, but also its ability to attract and retain leading employees," he said. "With technological advancements and the emphasis on data analytics and business transformation, companies are looking to their financial leaders to partner with departments throughout the organization, including HR and IT, to help enhance efficiencies, grow revenue and contain costs."