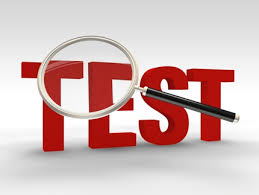 The vast majority of retirement-age respondents failed a basic quiz on core retirement issues like life expectancy, Social Security, long-term care needs and investment risk.
That's the finding of the American College of Financial Services, which administered its Retirement Income Literacy Survey to more than 1,000 respondents with at least $100,000 in investable assets.
Eighty percent failed, and 94 percent received a "D" or worse, while less than 1 percent scored an "A."
"No one liked getting 'Fs' back in school, but retirement income literacy is a test Americans simply cannot afford to fail," said David Littell, director at the New York Life Center for Retirement Income at The American College.
"Workers are increasingly on their own when it comes to making financial decisions and a dwindling few have access to guaranteed income from pension plans. Now is the time to raise retirement income awareness and give Americans the strategies and knowledge they need to address this challenge," he said.
The often-cited 4 percent withdrawal rule, widely regarded as a safe rate of drawing down retirement assets, was unfamiliar to seven out of 10 test-takers.
And only 52 percent know that it's best to delay Social Security benefits until age 70 when one has a longer life expectancy.
Respondents also showed a lack of basic knowledge regarding how core investments perform. Only two in five were aware that bonds lose value when interest rates rise, and only 7 percent understood that small-cap stocks have a higher return.
"At age 25 or 35, these responses would be problematic but forgivable, because there's plenty of time to make up for any mistakes," said Littell. "But at 65 or 70, poor investment decisions can be almost impossible to bounce back from."
Their illiteracy many not be entirely their own fault. Only 27 percent have a written retirement plan in place, despite the fact that 63 percent have a relationship with a financial advisor.
"Basic financial literacy during the working years is dramatically different from the mindset people need when they transition to generating retirement income from their nest eggs," said Littell.