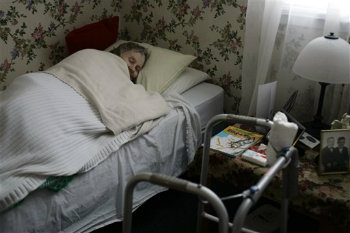 GenXers are definitely thinking about retirement. But there's a disconnect between how they're preparing for it and one of their chief retirement worries: namely, the cost of health care.
That's from a Weber Shandwick study, which found that GenXers are thinking about long-term financial needs and are focused actively on planning for retirement. However, they don't feel prepared even though they're entering the phase of their careers for peak wealth accumulation.
GenXers are doing all sorts of things to prepare for long-term security, including doing their best to lead healthy lives now so that they'll have fewer troubles as they age. Nevertheless, they're not planning for retirement health care costs. And that's despite the fact that if you ask them how they'll pay for it when they're older, they admit to being worried.
GenXers, of course, took a beating during the early 1990s recession, with the Great Recession just piling. In fact, among those suffering through the Great Recession, GenXers were hit hardest. According to the Pew Charitable Trusts, they lost almost half (45 percent) their wealth. As a result, many say they don't feel well prepared for retirement and are worried about paying for health care as they age, despite the fact that most of them have long-term financial plans underway.
"We were surprised by the level of concern that Gen Xers have around their health — both today and over the long term — and although they express significant anxiety around how they will cover their future health needs, their retirement planning seems disconnected from this concern," said Barb Iverson, president of Weber Shandwick's North American financial services practice, in a statement.
"They feel they could and should be doing more for their retirement," Iverson continued, adding that this is an opportunity for the financial services industry "to help this generation prioritize and focus their planning on areas that worry them the most, including healthcare costs in retirement."