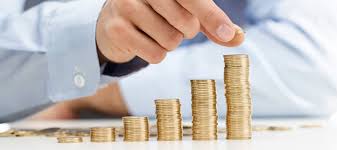 Self-reported financial health is on the upswing and about one-quarter of those questioned say saving for retirement is a top personal goal, according to a new survey.
Principal Financial Group has found that 46 percent of U.S. workers said they are financially healthy. That is a nice-sized increase over an earlier survey this year when 39 percent considered themselves financially healthy.
Asked about their money-management goals, some 33 percent of workers cited paying down debt and 24 percent cited saving for their retirement years.
"It's encouraging when people say I'm responsible for my own finances, when it comes to saving for retirement," said Luke Vandermillen, a vice president at Principal Financial. "No one is going to do this for you."
Vandermillen points out that Principal has found that 28 percent of workers said they are saving between 5 and 9 percent of pay for retirement. Better yet, some 20 percent said they were saving between 10 and 14 percent of their pay.
Still, based on these findings, Vandermillen said there are "still far too many people whose savings are inadequate."
To further encourage employees' savings, companies will want to do more to educate their workforce, he said, including making more information accessible about investing.
The survey also found that 47 percent of workers view the U.S. economy as unhealthy, down from the 57 percent who said so last year.
The Principal Financial Well-Being Index: American Workers was conducted by Harris Poll which questioned more than 1,110 U.S. employees online who earn their livings at small- and medium-sized businesses.