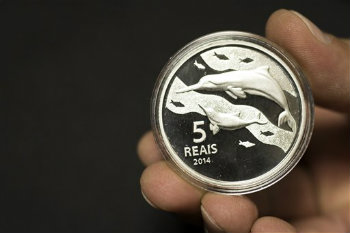 In 2014, consumers who bought health insurance through the public exchanges showed a strong preference for silver plans.
But a study of plan cost increases for 2015 suggests consumers might want to give the bronze, gold and platinum plans a second look before going back to silver.
Two-thirds of those who bought exchange insurance last year selected a silver plan. Avalere Health examined the upcoming increases in various plan costs, and offered the observation that choosing based upon premium alone can lead to costlier-than-expected coverage.
For instance, Avalere found that three-quarters of the 2015 silver plans include maximum out-of-pocket limits below what's required by law. By comparison, 98 percent of Platinum plans are below that limit, and 94 percent of Gold plans. Seventy-one percent of the lowest-level plans — bronze — are below the limit.
For reference, the latest out-of-pocket maximums set by the Patient Protection and Affordable Care Act or $6,600 for individuals and $13,200 for family coverage.
Avalere reported that Silver plan deductibles will jump an average of 7 percent next year, from $2,480 to $2,658. Here's a look at deductible increases in the other plan options:
Bronze: 4 percent, from $5,024 to $5,249
Gold: 6 percent, from $1,023 to $1,080
Platinum: 23 percent, from $154 to $189
"Exchange consumers could face a higher burden of costs early in their benefit year depending on the plan they choose," said Caroline Pearson, vice president at Avalere Health. "Consumers with complex health conditions should closely consider factors other than premiums. Out-of-pocket limits and deductibles will also play a critical role in determining the total cost of coverage for many enrollees."