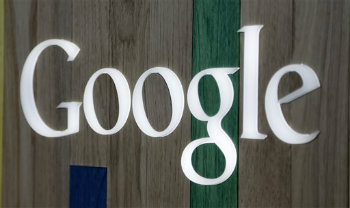 If you Google "Top best places to work," you get — Google.
That's because this year the company placed No. 1 on Glassdoor's Top Best Places to Work in 2015 list.
The job search site reveals the results of its annual survey of employees who are asked to rate their employers on a variety of issues related to job satisfaction. Glassdoor's Scott Dobroski told Forbes that Google popped up as No. 1 due to lots of kudos from employees for its work-life balance.
"There's a very noticeable theme, Google employees in particular are talking about the company really stepping up in the past 12 months and making their lives easier in and out of work when it comes to how they work and function with their families," he said.
Increased allowances for paternity leave were cited by employees as a key factor in their job satisfaction.
For the most part, 2014 was a grim year for large social media companies. Twitter, LinkedIn and Facebook, all in the Top 10 last year, emerged on the wrong side of their workers this year. LinkedIn fell from No. 3 to No. 23, while the other two completely disappeared from the Top 50 list.
Four consulting firms made it this year (Bain and Co., Boston Consulting Group, F5 Networks and McKinsey and Co.) vs. just one last year.
The following list shows were companies in the Top 10 ranked this year compared to last year.
Google (8)
Bain and Co. (1)
Nestle Purina (10)
F5 Networks (Not on 2014 Top 50 list)
Boston Consulting Group (Not on 2014 Top 50 list)
Chevron (14)
H-E-B (27)
In-n-Out Burger (Not on 2014 Top 50 list)
McKinsey and Co. (Not on 2014 Top 50 list)
Mayo Clinic (31)