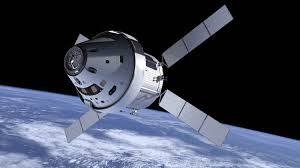 (Bloomberg) — Lockheed Martin Corp. agreed to settle a $1.3 billion lawsuit over claims the defense contractor shortchanged the 120,000 workers and retirees who participate in its pension plans as a trial was set to begin this week.
Workers accused the company of subjecting them to excessive fees and leaving those investing in its stock fund with returns that were worse than if they had bought shares on the open market. The settlement was disclosed yesterday by U.S. District Judge Michael Reagan in East St. Louis, Illinois, and still requires his approval.
A trial without a jury, scheduled to start Monday, was postponed for last-minute negotiations after Reagan issued a Dec. 14 order stating he wouldn't entertain any settlement proposals after the first witness was called.
Jennifer Allen, a spokeswoman for Bethesda, Maryland-based Lockheed Martin, confirmed the accord in an e-mailed statement.
"The parties have reached an agreement in principle to settle the case," Allen said. "Details of the agreement are still being made final."
The plan beneficiaries' lead lawyer, Jerome Schlichter of St. Louis-based Schlichter Bogard & Denton LLP, declined to comment.
According to filings in the case, Mayer Brown LLP and Schulte Roth & Zabel LLP, along with local counsel Dowd Bennett LLP in St. Louis, represented Lockheed. Mayer Brown partner Brian Netter didn't immediately respond to an e-mail and a call seeking comment on the case.
The judge said he will set a deadline for the filing of papers detailing the terms of the agreement.
"I still have to determine if it's fair to the class," the judge said.
The lawsuit was filed in 2006.
The case is Abbott v. Lockheed Martin Corp., 06-cv-00701, U.S. District Court, Southern District of Illinois (East St. Louis).