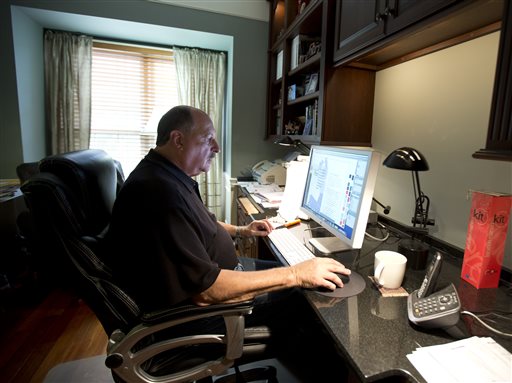 Retirement certainly isn't what it used to be. Now it includes work. And maybe it isn't retirement at all.
That said, employers claim they're ready to support those who want to work past age 65, but boomers themselves aren't so sure. The disconnect means employers have a lot of work to do if they truly want to see themselves as supportive of boomers who are easing out of the workplace slowly, or who want to stay immersed.
That's according to a new report from the Transamerica Center for Retirement Studies, which said that as boomers reinvent retirement to suit their own needs—one of which is money, and another of which is health care—employers think they're better prepared to accommodate them than they actually are.
The study "Baby Boomer Workers are Revolutionizing Retirement: Are They and Their Employers Ready?" looked not only at the number of boomers whose idea of retirement includes work (52 percent plan to keep working even after they retire) and those who plan to work past 65 or don't plan to retire at all (65 percent), but also at the employers who say they're good with the idea (88 percent). But the reality indicates a wide gulf between the two.
Among boomers planning to remain in the workplace, 62 percent say it's because they need money or the benefits. However, 34 percent say they want to work for enjoyment; that includes 18 percent who say it's so they can stay involved and 16 percent who enjoy what they do.
But while the boomers who do foresee retirement in their future—or only want to work part time—they might like to ease into a less demanding working life, those very supportive employers don't actually have strategies in place to support such actions. Not only that, but boomers don't really believe employers are supportive, regardless of what those employers might say.
And that's borne out by the ease with which employees can transition into part-time or less demanding or stressful work. Although 87 percent of employers say their older workers are "a valuable resource for training and mentoring," 86 percent believe they're "an important source of institutional knowledge" and 82 percent say they bring "more knowledge, wisdom and life experience" to the job, employers fail to take advantage of all these benefits.
Only 48 percent of employers have practices in place to enable shifting from full time to part time; even fewer (37 percent) allow taking on new positions that are less stressful or demanding. Boomer employees remain even more skeptical, with only 21 percent believing their employer will allow them to shift from full time to part time and only 12 percent saying their employer will allow them to move into less stressful or demanding jobs.
In addition, 57 percent of employers believe older workers have higher health care costs and 28 percent say they have higher disability costs. The good thing is that only 4 percent say older workers are less productive.
Still, "Employers have a tremendous opportunity to engage pre-retirees in succession planning, training and mentoring which can be beneficial from an overall workforce management perspective for both the employer and employees involved," said Catherine Collinson, president of TCRS, in a statement. "However, our research found that only 35 percent of employers are tapping into this opportunity."