Our 100 sales and marketing tips list this year is broken down into 10 important categories.
Social media
1. First things first: Get in the game if you aren't already.
2. Implement a strategy: Know who you're trying to reach, what topics you want to talk about and the message you're trying to send.
3. Educate customers on insurance and allow them to share feedback. —Rick Morgan, Rick Morgan Consulting; Broomfield, Colorado
4. Think of social media as a relationship builder.
5. Don't hog the conversation. Use social media as a way to talk with and listen to others.
6. Post at least weekly, if not more.
7. Become active on multiple platforms: Facebook, LinkedIn, YouTube, Twitter and Google+ are all good options.
8. Use the platforms to inform clients of who you are and what you offer as a broker or agent.
9. Make your social media activity part of your everyday routine, like checking email and calling clients.
10. Vary your posts. Sharing a mix of text, photos, links and videos will keep your followers engaged. —Deborah Sternberg, executive vice president of Always Care Benefits in Baton Rouge, Louisiana
Old school
11. Forget the group meetings, the conference calls, the social media posts: Meet with clients one-on-one. They still like it.
12. Send cards to your clients for birthdays, anniversaries or Christmas (via snail mail, not just email).
13. Always carry business cards with you (and give them out!)
14. Smile. Make eye contact. You know, be a friendly person.
15. Get up early. —F. George du Pont; employee benefits specialist, Aflac
16. Send thank you cards.
17. Be honest and transparent. —Daniel LaBroad, president and CEO, Ovation Health & Life Services, Inc.; Dallas
18. Value others' time. Show up early to meetings. Call when you say you will.
19. Always return calls and emails within 24 hours.
20. Don't forget the value of a phone call (versus sending yet another email.)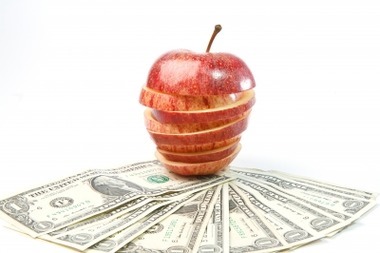 New school
21. Know everything you can about wellness programs — and how to help clients implement them (and why they should).
22. Develop a personal brand as a thought leader by writing blog posts and articles, and contribute to topical discussions online to demonstrate how you think strategically about topics in your industry. —Kevin Davis, advisor, employee benefits at Lacher & Associates
23. Become more consultative and strategic in your approach to client engagement. Help your clients develop a 3-5 year benefit strategic plan to guide all their major benefits decisions and expenditures. It will help you to elevate your status to that of a trusted adviser alongside their attorney, accountant and important banking relationship. —Jack Kwicien, managing partner, Daymark Advisors; Baltimore
24. Know about the most popular voluntary products — they're a huge sell.
25. Connect with female clients. They're often the ones making the benefits and financial decisions.
26. Know all about telemedicine. It's the next big thing; haven't you heard?
27. Incentivize growth. Most benefits firms reward renewals the same as new business, then wonder why their salespeople don't bring more new business. If you want to grow your book, revise your compensation plan to pay less for renewals and more for new accounts. It works. —Nelson Griswold, managing director, Agency Growth Mastermind Network; Nashville
28. Stay on top of emerging trends in the industry. And be an early adopter (when it seems right).
29. Develop a winning strategy. Challenge the status quo. We believe a strategy should be as powerful as a cannon, and our agents should feel comfortable with the knowledge that they are coming to the table with something unique that our firm can execute flawlessly. —Michael Anza, Anza & Anza Associates, Philadelphia
30. Connect with small businesses about their missing coverage with these steps: Emphasize the importance; design a creative plan; provide plan updates and emphasize local, personalized service. —Keith Storie, product development marketing director for Standard Insurance Company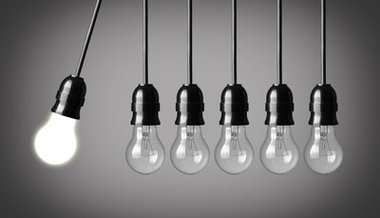 Inspirational
31. Remember that you are selling financial security and peace of mind.
32. Know that you can, and are, making a difference in people's lives.
33. PPACA didn't kill your portfolio or your business; it's giving you more opportunity if you let it.
34. Deal with change.
35. Know your value, learn how to communicate it (verbally and otherwise), and forever magnetize your prospects to you. Then you can go from cold calling, facing objections, and dealing with objections…to a place where you are vetting these prospects instead of chasing them down. —Matt Hallisy, founder of The Negotiator's Playbook; San Diego
36. Expect tough days in the business. And when they come, celebrate them. Don't whine about them. Remember, there's no crying in baseball. —Brian Hicks, Benefits Selling columnist
37. Own your mistakes. And learn from them for the next time.
38. Take chances.
39. Give back to the community. Not only will you feel good and help others, but it will get your name out there in the community.
40. Practice what you preach. "It was the height of hypocrisy for me to be out there selling wellness solutions when I was overweight myself. We all need to be ambassadors of healthy living — leading the way in making these critical lifestyle changes. I want to be an example to our clients and their employees that it's never too late to change." —Aaron Davis, president of NextLogical Benefit Strategies; Westminster, Maryland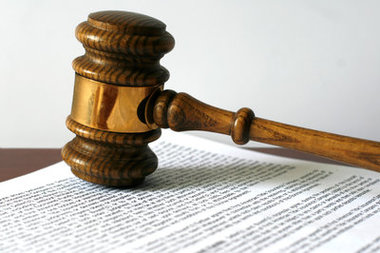 Plan for tomorrow
41. Make sure to get E&O insurance for your business.
42. Don't forget that as a sales manager, one of your most important obligations is to closely monitor your team's performance.
43. Have a plan for what you want to happen to your agency. And communicate that message to everyone who needs to know.
44. Start planning now. It's never too early or too late to start planning the sale of your business. You'll need to become informed on the emotional aspects to anticipate, and educated on the numerous tactical complexities of the business sale process. —Tensie Homan, CPA, author of Beat the Exit Bubble
45. Make sure your will and other legal documents are in order.
46. Make yourself available for questions to clients and employees about how to best proceed after you no longer work for the company.
47. Be armed with the facts. It is natural that, as a business owner, you value your business higher than most buyers. You have spent years of blood, sweat and tears building your company and know it inside and out. Unfortunately, buyers don't have that same level of understanding or legacy. —Homan
48. Due diligence is the most personal thing you will do in business, and it's critical you don't take it personally. Buyers routinely perform due diligence to confirm what you have told them and to find potential reasons to reduce the purchase price. —Homan
49. Have you looked into your business plan since you opened the doors? If not, take another look.
50. If your business is big enough, remember the employer mandate applies for you, too.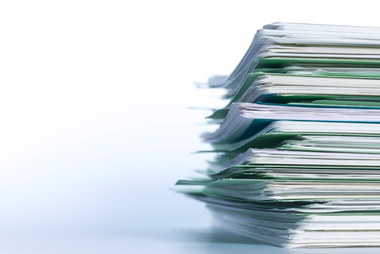 Back to basics
51. Cold call. It still works!
52. Stay professional.
53. Read industry reports and news. (And subscribe to Benefits Selling Magazine!)
54. Ask for referrals.
55. Answer questions before they ask.
56. Become more consultative and strategic in your approach to client engagement. Help your clients develop a 3-5 year benefit strategic plan to guide all their major benefits decisions and expenditures. It will help you to elevate your status to that of a trusted adviser alongside their attorney, accountant and important banking relationship. —Jack Kwicien, managing partner, Daymark Advisors; Baltimore
57. Ask questions and shut up. Let the client talk about themselves and what their likes and dislikes are. At the end of the day the client is going to buy because they like you and what you have fits with what they need. —Felipe Barreda, independent associated, LegalShield
58. Be in constant contact with your clients.
59. Keep a positive attitude. No one's going to want to do business with a Negative Nancy.
60. Be honest and tell the truth to your clients. Don't always tell them what they want to hear; tell them what they need to know.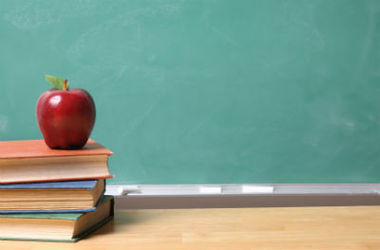 Educational
61. Become a mentor.
62. Have a mentor.
63. Teach a seminar.
64. Attend a seminar.
65. Attend the Benefits Selling Expo! (See you in Scottsdale, Arizona, in May!)
66. Be willing to share your knowledge and help someone out. Remember, you were there once yourself. Serve your industry association. Give back to the industry that has given you so much. —Trish Freeman, Trish Freeman Insurance Services, Los Angeles
67. Make sure you and everyone at your agency is getting proper sales training. —Kevin Trokey, partner & coach, Q4intelligence; St. Louis
68. Be a sponge for information. Learn from everyone: mentors, co-workers, fellow professionals and, most importantly, clients. The people within this field will teach you (whether they realize it or not) about everything that is relevant to our field. Clients will keep you grounded and will be a constant reminder that there is a whole business world out there that doesn't revolve around benefits. The challenge is making sure you become the student. —Michael Kapustin, senior vice president at Brown & Brown, Philadelphia
69. Learn about your prospects. Spend time asking compelling questions and base your solution directly on prospects' answers spending time asking compelling questions and base your solution directly on prospects' answers. —Sandy Schussel, author of "Become a Client Magnet"
70. Consider: "I learn something new every day. But, even more importantly, I learn the same things over and over again." —Physician and neuro-scientist Dr. Steven Galetta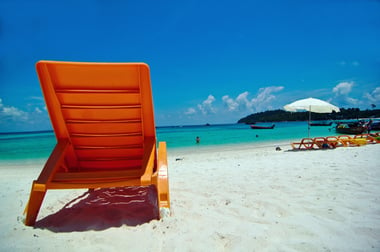 Self-help
71. Take a vacation. You need it to recharge.
72. Love what you do.
73. And, if you don't love what you do, get out of the business.
74. Value your time. "If someone cancels or asks to reschedule on me three times, I won't meet with them. They could be the biggest rock star in the world, but not only were they disrespectful of my time, I lost out on time I could have been meeting with a prospective client or making money." —Susan Combs, president of Combs & Company; New York City
75. Take time at the beginning of your day to plan what you'd like to accomplish for the next 8 hours at work. It will help you prioritize.
76. Don't always take phone calls. Carve out a specific time for it; otherwise it might disrupt your whole day.
77. Find out where you're vulnerable in your sales pitch and your offerings. And address it.
78. Read a book (and it doesn't even have to be about the industry or sales). It will do you good.
79. Don't be afraid to experiment with your sales pitch.
80. Remember that work/life balance applies to you, too.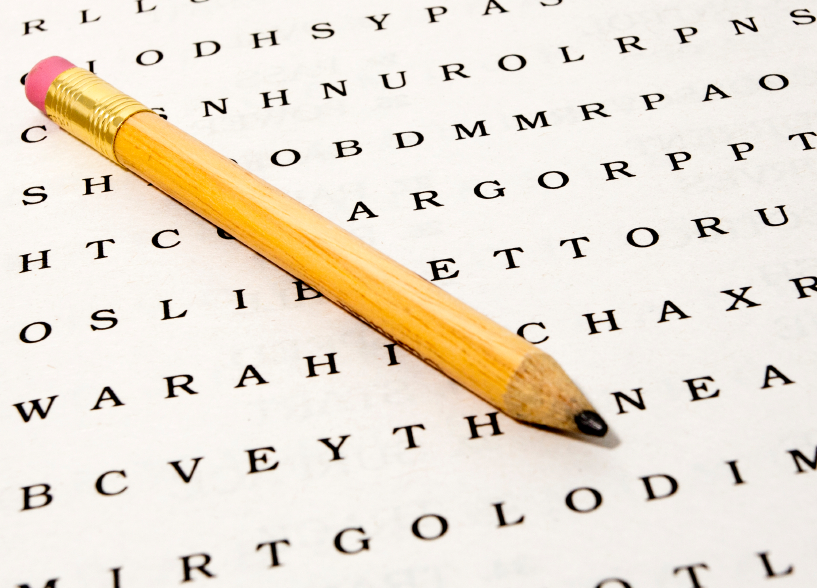 Outside the box
81. Send your client a calendar with all important deadlines and dates (about the Patient Protection and Affordable Care Act and otherwise) marked.
82. Create a PPACA checklist for your clients (or use ours, on BenefitsPro.com)
83. Try quiz marketing.
84. Give out T-shirts marketing your agency. Because you know who doesn't love free T-shirts? No one.
85. Sponsor an industry conference. It will help get your name out there.
86. Create an app.
87. Create a competition or contest.
88. Send out a quiz about PPACA literacy. See how much your clients know. And be the one to help them when and if they don't pass.
89. Send creative mailers — maybe a puzzle, a word search, or origami! It will set you apart from others.
90. Turn your elevator pitch into a tweet. In today's environment, an elevator pitch may be too long, so try making it in 140 characters or less.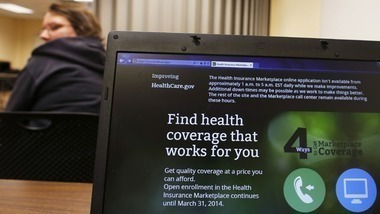 PPACA
91. Be PPACA's myth buster. Most consumers (and your clients) are blissfully unaware of, or simply confused by, the Patient Protection and Affordable Care Act.
92. Register with the exchanges: Register with your state's health insurance exchange to be a certified producer. That way, as you're helping individuals and small businesses, you can offer a full spectrum of options, and gain policy sales from those who qualify for the federal tax credits and purchase a policy through the exchange. —Christina Merhar, Zane Benefits
93. Keep up-to-date on all compliance issues and deadlines.
94. Communicate that the employer mandate (finally) has gone live in 2015.
95. Know you can't ignore the individual market in a PPACA world.
96. Using PPACA cheat sheets isn't cheating.
97. When you talk to individuals about enrolling in exchanges, assume they know nothing about them.
98. Find out what's more important to your clients: premiums or deductibles.
99. Get PPACA certified.
100. Have you heard about the latest rule change?