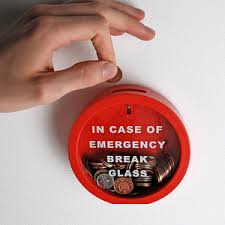 The numbers aren't too far apart, but saving for emergencies is a high priority to more middle-class African Americans than it is to the rest of the middle class, according to a new survey from Limra.
Seventy-four percent of the African Americans Limra surveyed consider "saving for an emergency fund" most important compared to 62 percent of the middle market as a whole.
Along the same lines, according to an HSBC study released this week, 81 of Americans say paying down their debts and saving for education and rainy-day funds take precedence.
Limra, meanwhile, said it was able to identify an investment vehicle that appears especially popular among the black middle-class.
Six in 10 middle-class African Americans own at least one individual life insurance policy, compared to 46 percent of the rest of the middle-class.
And they plan to buy more. Limra's data shows half of the African Americans that don't own a policy say they plan to buy one in the next 12 months, and one-third of existing policyholders say they will add more protection in the next year.
See also: Minorities ill-prepared for retirement
That's considerably more enthusiasm for life insurance than with the rest of the individual market; only 29 percent of the general middle-class expects to buy policies in the next year.
Exactly why that is isn't exactly clear from Limra's study. The insurance and financial services trade association says that African Americans make up about 12 percent of the country's middle-class.
The black middle-class is a growing financial power in the country. Four in 10 African American households have an annual income of $75,000 or more, and a quarter earn six figures. African Americans make up 12 percent of the 52 million households in the middle market, Limra said.
Yet as the demographic's purchasing power has grown, its favor for retirement products like IRAs and mutual funds lags.
A Prudential study of African Americans shows they are only half as likely to own investment products, reflecting a trend toward saving rather than investing.
Half of African Americans have access to a workplace retirement savings plan, comparable with the country overall, and eight in 10 who are eligible to contribute do so.
Yet Prudential's study found more African Americans tend to contribute less than their employer match compared to other demographics, and they take loans from their plans at higher rates.
The average account balances in employer-sponsored plans is $9,000 among African Americans, compared to $20,000 with the general population.
That could all be a function of outreach from the financial services industry — or a lack of it. Only 25 percent of African Americans said they feel the financial industry has effectively reached out to their community, the Prudential study said.
The numbers back their intuition. African Americans are 13 percent less likely than the general population to have received contact from a financial advisor.
See also: Congress urges DOL to consider minorities in fiduciary definition