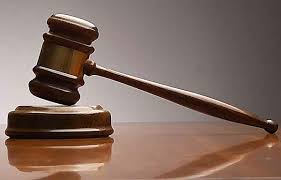 A nearly six-year-long legal battle over the mismanagement of more than 400 death benefits plans has come to an end, with a Philadelphia federal court district judge entering a $39.8 million judgment in favor of the workers who had invested in the plans.
The Department of Labor said Wednesday that the defendants – John J. Koresko V, the companies he controlled and his former associate, Jean Bonney – had been at the helm of a 12-year-long scam in which they diverted tens of millions of dollars from plans which provided death benefits to participants nationwide.
According to the DOL, the defendants diverted the funds through 21 accounts using 18 entities at eight banks. The government filed suit against the defendants in 2009.
Koresko and Co. used the assets for real estate purchases in South Carolina and the Caribbean, to pay attorneys, to fund lobbying, and to cover operational and business expenses as well as personal expenses such as boat rentals.
The court ruled that the defendants had transferred plan assets out of the trusts in violation of ERISA.
Close to $20 million owed to the plans is now frozen and in control of an independent fiduciary, and the defendants other than Bonney are required to make restitution in the order of $19,852,144, which is the balance of the assets they diverted. The defendants are now permanently legally barred from acting as fiduciaries or service providers for ERISA-covered plans.
"The defendants completely disregarded the duty of loyalty they owed to the employee benefit plans and the workers who rely on them," Assistant Secretary of Labor for Employee Benefits Security Phyllis C. Borzi said in a news release. "In an ideal world, this does not happen. When it does, there is justice in undoing this massive fraud, and in banning the defendants from coming anywhere near employee benefits again."