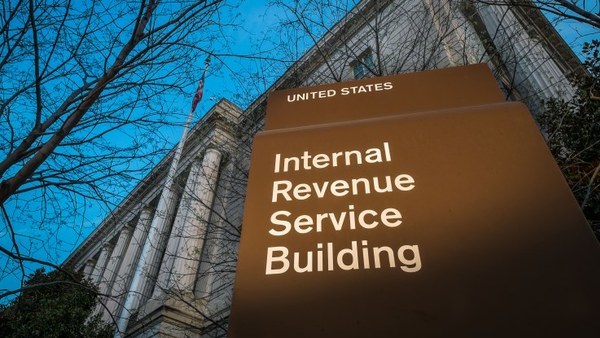 The administration sent incorrect tax information to 800,000 people who enrolled in health insurance through Obamacare's federal exchange and now the administration is telling those people to hold off filing their 2014 taxes.
The administration announced the glitch Friday on a HealthCare.gov blog post: "If you enrolled in a plan through the Health Insurance Marketplace for 2014, you should've received an important tax statement in the mail, called Form 1095-A. This statement has information you need to fill out your 2014 federal income tax return.
"Most people received a correct Form 1095-A. However, if we contact you because your Form 1095-A is incorrect, here's why. Some forms included the monthly premium amount of the second lowest cost Silver plan for 2015 instead of 2014, which needs to be corrected. The incorrect amount is listed in Part III, Column B of the Form 1095-A. We're working quickly to resolve this and any other issues with the 1095-A forms. This does not mean that your tax credit was incorrect; this is purely an error in what was printed on the form."
The administration said it is contacting affected people by phone and email. Consumers also can log into their accounts on HealthCare.gov to see if they were affected.
All corrected forms should be available by early March, officials said.
According to the Associated Press, 50,000 of the people affected had already filed their taxes, and the government would now work with them to correct the problem.
The administration just announced this week that 11.4 million enrolled in coverage through the Patient Protection and Affordable Care Act.
The tax glitch Friday was immediately seized on by PPACA opponents as the latest example of the law's incompetence.
"The Obama Administration has built a healthcare law so complex, so confusing, and so costly that even they don't know how to properly administer it," Rep. Diane Black, R-Tenn., wrote in a statmenet. "From a faulty website, to staggering cost estimates, to more Administration-led delays, the hits just keep coming under Obamacare. Now, the White House tells us in a classic Friday news dump that nearly one million Americans could see their tax refunds delayed because of this President's inability to implement his own law. This is beyond embarrassing for President Obama and is an unfair blow to taxpayers who are once again left holding the bag for this Administration's incompetence. Moreover, it is yet another example of why the House voted earlier this month with my support to repeal this disastrous law once and for all."