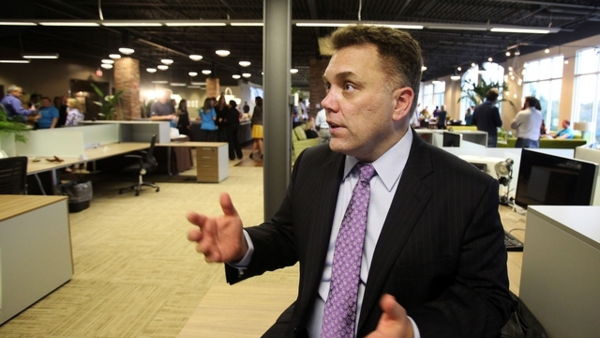 (Bloomberg) — Benefitfocus Inc., the provider of software that helps employers offer insurance options to their staff, jumped the most since 2013 after Marsh & McLennan Cos. announced a deal to invest in the company.
Mercer, a consulting unit at New York-based Marsh & McLennan, acquired a 9.9 percent stake in the software seller, Benefitfocus Chief Executive Officer Shawn Jenkins said late Tuesday in a conference call. Charleston, South Carolina-based Benefitfocus rose 50 percent to 34.34 at 9:33 a.m. in New York Wednesday.
Also read: Is this the benefits industry's Steve Jobs?
The deal will allow Mercer to expand its insurance exchange, which uses Benefitfocus's technology to provide benefits such as life and disability coverage.
Mercer's investment injects $74.7 million in cash to fund the software provider's growth, Benefitfocus Chief Financial Officer Milton Alpern said on the conference call.
"The success of Mercer Marketplace is driven by the flexibility that allows it to meet the needs of a wide range of companies and individuals," Mercer CEO Julio Portalatin said Tuesday in a statement. "Our proprietary solution – powered by Benefitfocus technology – is critical to that flexibility as we continue to innovate."
Mercer paid $26.50 a share and has the right to buy an additional 2 percent of the company's stock over the next 30 months at the same price, Alpern said.
The software company hasn't been profitable since its initial public offering in 2013, when it raised about $130.8 million at $26.50 a share.
Marsh & McLennan slipped 3 cents to $57.44.