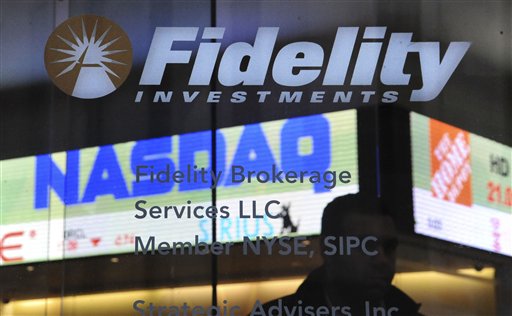 Fidelity Investments on Thursday said it will now pay for your IRA business.
The Boston-based mutual fund giant kicked off a new program that will match contributions to qualifying IRA accounts, in hopes of encouraging retirement preparedness.
The program, IRA Match, was billed as the first of its kind.
Fidelity said the program is intended to harness one of the most powerful and popular savings incentives from 401(k) plans — the employer match — and port it over to IRAs.
"We've learned over the years how an employer match encourages 401(k) participants to save and contribute regularly, and we wanted to bring this powerful behavioral draw to our IRA customers to not only motivate them to choose a Fidelity IRA, but also to continue growing their savings even more," said Lauren Brouhard, senior vice president for Retirement at Fidelity Investments.
The mechanics of the matching program are as follows:
A customer transfers a Roth, Traditional or Rollover IRA to Fidelity (direct rollovers from 401(k) or 403(b) plans are not eligible).

The customer makes contributions to his or her IRA over the next three years, and receives a matching annual contribution from Fidelity of up to 10 percent.
The amount of Fidelity's contribution is based on the following tiered rewards system:
If a customer makes a contribution of up to $10,000, Fidelity will match 1 percent of the amount of the contribution (e.g., a contribution of $5,500 will yield a $550 match).

A contribution of up to $50,000 will yield a match of 1.5 percent.

A contribution of up to $100,000 will yield a match of 2.5 percent.

A contribution up to $250,000 will yield a match of 5 percent.

For contributions in the top tier, up to $500,000, Fidelity will match 10 percent of the value of the contribution.