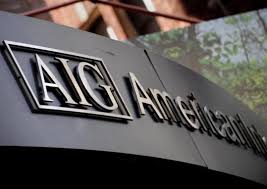 (Bloomberg) — American International Group Inc. won court approval of a $970.5 million settlement with investors who accused the insurer at the onset of the financial crisis of misleading them about risks tied to subprime mortgages.
The investors, urging a federal judge to approve the accord, called it one of the largest securities class action recoveries stemming from the 2008 financial crisis.
AIG was sued that year by investors who said the New York- based company misstated its exposure to the subprime mortgage market through its securities lending program and its credit-default swap portfolio.
"It's a great settlement and we are extremely gratified to have been able to achieve this result," Jeffrey Golan, a lawyer for one of the lead plaintiffs in the case, the State of Michigan Retirement Systems, said Friday in a phone interview.
AIG, bailed out by the U.S. government during the crisis, will pay $960 million while the accounting firm PricewaterhouseCoopers LLP will pay $10.5 million, according to a Manhattan federal court filing.
Lawyers for the lead plaintiffs on Friday also won approval of almost $116.5 million in legal fees, plus other litigation expenses, according to court filings.
Claims Deadline
U.S. District Judge Laura Taylor Swain set a May 5 deadline for investors to submit claims under the agreement. More than 40,000 already have been filed with the claims administrator in the case. The judge said at least 77 funds have opted out of the accord and may now sue independently, according to the court.
"We are pleased that the settlement has been approved by the court and look forward to putting this litigation behind us," Jon Diat, an AIG spokesman, said in an e-mailed statement.
A separate related suit was filed by former employees who claimed AIG invested their retirementfunds too heavily in the company's own stock. That case is still pending. In 2012, AIG repaid the bailout, which reached $182.3 billion.
The case is In Re American International Group Inc. 08- cv-05722, U.S. District Court, Southern District of New York (Manhattan).